Hackettstown Criminal Defense Lawyer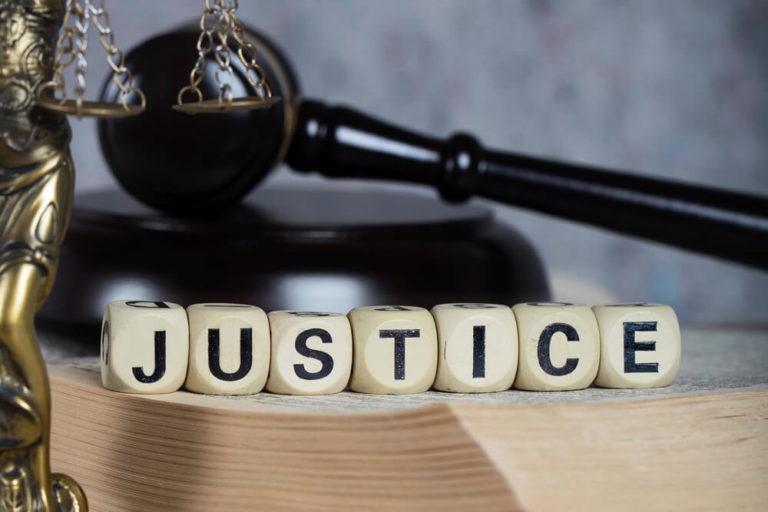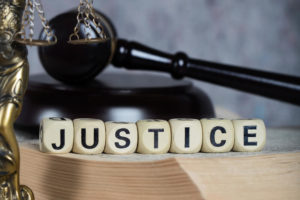 When charged with a particular offense in Hackettstown, New Jersey, a summons or complaint is generally issued by the local police officer, a member of the state police, or through a citizen's complaint.  Depending on the type of charge, the complaint will either be sent to the Warren County Prosecutor's Office or the Hackettstown Municipal Court.  From there, the case will either remain in the Superior Court, Municipal Court, or may be administratively dismissed depending on the facts and circumstances involved. An attorney or the accused party may challenge the venue and/or the Court's ability to hear a particular matter. Although the court process and sentence may be different in Superior Court versus Municipal Court because of the various distinctive penalties, the main goal of each respective Court is for an individual to essentially have his or her day in Court. That's where having a dedicated Hackettstown criminal defense attorney comes in. Getting help from a lawyer experienced with criminal defense and local courts can turn the tide of your case, often allowing you to lessen or avoid the consequences entirely. Our lawyers have years of successfully fought cases that demonstrate this. Call 973-755-1695 if you would like a free consultation about a criminal or traffic case in Hackettstown NJ.
Hackettstown Municipal Court
If you have a criminal or traffic matter arising in Hackettstown, then you may receive a summons for Hackettstown Municipal Court, which is located at 215 W Stiger Street, Hackettstown, NJ 07840. The Court can be reached by phone: (908) 852-0688 or by fax: (908) 852-1786.  Hackettstown's Municipal Court Judge is the Honorable Nicole Lenar, the Municipal Prosecutor is Charles Carro, and the Hackettstown Court Administrator is Laura Moore.  You can learn more about the Municipal Court in Hackettstown by visiting their website.
Criminal and Traffic Offenses Offenses Handled in Hackettstown Municipal Court
Petty disorderly persons and disorderly persons offenses are heard in the Municipal Court giving rise to the particular offense(s). Thus, getting stopped for a traffic violation in Hackettstown may bring you to the Hackettstown Municipal Court. Since Municipal Courts are limited in jurisdiction, the scope of offenses heard in a Municipal Court is restricted in a sense. Consequently, pursuant to N.J.S.A. 2B:12-17, a Municipal Court has jurisdiction over violations of county or municipal ordinances, violation of motor vehicle and traffic laws, disorderly persons offenses and non-indictable offenses, violations of fish and game laws, violations of boat regulations, proceedings to collect penalties, and other proceedings granted by statute.
On average, New Jersey's Municipal Courts hear approximately six or seven million cases each year. Mostly, that is because the Municipal Courts cover traffic and criminal offenses.  For example, motor vehicle offenses take over a significant amount of cases heard in the Municipal Courts, which include parking tickets, speeding tickets, DUI/DWI, Careless Driving tickets, Reckless Driving tickets, tickets issued for Unsafe Lane Change, in addition to other various moving and non-moving violations. Despite these cases being in the Municipal Courts, you can face serious penalties resulting in major surcharges, points and fees owed to the State.
In a Municipal Court, proceedings move forward with a Judge, a Municipal Prosecutor, and a Defense attorney if you choose to have representation. Sometimes defendants may represent oneself which is considered "Pro-se," or one may also be represented by a Public Defender (depending on the offense, defendant's finances, etc.). Municipal Court proceedings do not grant the defendant the right to a jury trial.  On the hearing date, you may enter into a previously negotiated plea agreement, or a plea of guilty or not guilty.  If you plead to an offense, you may be asked questions on the record by the Judge to corroborate your plea.
Indictable Felony Crimes in Hackettstown NJ
On the other hand, crimes in the State of New Jersey are considered indictable offenses. An indictable offense is issued under a different complaint than that of municipal offenses and the crime itself is classified by degree. The lower the degree, the more serious the offense with higher the penalties involved. If you have a Hackettstown criminal matter that involves an indictable crime, also called a felony, then your case will be handled at the Superior Court level and you will attend the Warren County Superior Court. The Warren County Superior Court is located at: 413 Second Street, P.O. Box 900, Belvidere, New Jersey 07823.
The main difference between an offense in Municipal Court versus an Indictable Crime in the Superior Court is the type of charge or offense you are facing and the resulting penalties for it, if convicted. Indictable Crimes result in greater fines and a more serious sentence, whereas Municipal cases lead to lesser fines and not as serious of a sentence, if convicted. A common offense that can be seen in Superior and Municipal Courts is trespassing, contrary to N.J.S.A. 2C:18-3. For example, the unlicensed entry on a property can be considered a fourth degree crime or a disorderly persons offense. The difference in a sentence between a disorderly persons charge and a fourth degree felony is as follows:
Fourth Degree Felony: punishable up to 18 months incarceration and up to $10,000 fine
Disorderly Persons: punishable up to 6 months in jail and up to $1,000
As you can see, the penalties are severe in either scenario, however, felony convictions are more harsh.
Additional Information about Hackettstown, New Jersey
Hackettstown is located in Warren County, NJ and has a populous of almost 10,000 people according to the 2010 Census. It was founded in 1853 and is located along Musconetcong River. In total, Hackettstown covers a land area of approximately 3.71 square miles. This town is characterized as northwestern New Jersey and is nestled near Warren County's Township of Washington, Mansfield, Allamuchy, Mount Olive and other surrounding areas. Some prominent roadways local to the area include Routes 46, 57, 182, County Route 517, while also having Route 80 run through it. It is known for being home to Centenary University and the US headquarters for Mars Wrigley Confectionery.
Hackettstown Police Department is located at 215 West Stiger Street, Hackettstown, NJ 07840.  The Police Department can be reached by phone: (908) 852-3300 or by fax: (908) 852-8357. The police department boasts a strong police presence in the area that handles "pedestrian safety, road construction safety, radar and traffic enforcement," while also "addressing traffic complaints," and more. In addition, Hackettstown Police Department is also responsible for day-to-day police operations, such as "patrolling the town, enforcing local ordinances and criminal/traffic laws," and providing a sense of community law enforcement to those that live or visit the area. Further, Hackettstown has a Police Matron that is responsible for assisting in female custodial situations.
Contact a Hackettstown DUI Lawyer Today
It is important to protect and preserve your rights, so it is crucial to consider hiring counsel for your criminal or traffic matter in Hackettstown. The Tormey Law Firm is composed of knowledgeable and experienced attorneys that can help defend against the charges you are facing. Call 973-755-1695 today for a free consultation.