Belvidere Assault and Threat Crimes Lawyers
Criminal Defense Attorneys in Warren and Sussex County, New Jersey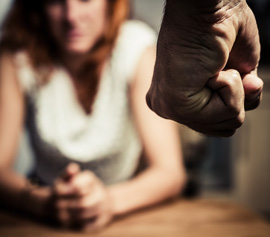 These days, there's really no such thing as a good-old-fashioned bar fight and the adage that "boys will be boys" is not a legal defense. In fact, if you put your hands on another person or threaten to do so, you could potentially be convicted of an assault or threat crime and face serious consequences, including fines and imprisonment. In fact, people in Newton, Hopatcong, Hackettstown, Sparta, and throughout Sussex County and Warren County face these charges all of the time, turning their lives upside down and leaving their futures hanging in the balance.
Under the New Jersey Criminal Code, there are many different assault and threat crimes including: Simple Assault, N.J.S.A. 2C:12-1(a); Aggravated Assault, N.J.S.A. 2C:12-1(b); Disorderly Conduct, N.J.S.A. 2C:33-2; Assault by Auto, N.J.S.A. 2C:12-1(c); Knowingly Leaving the Scene of an Accident Resulting in Serious Bodily Injury, N.J.S.A. 2C:12-1.1; Terroristic Threats, N.J.S.A. 2C:12-3; Resisting Arrest, N.J.S.A. 2C:29-2(a); and Stalking, N.J.S.A. 2C:12-10. If you are accused of any of these assault and threat crimes, the Sussex and Warren County criminal defense attorneys at the Tormey Law Firm are available to explain the charges, defend you against the allegations, and minimize the impact that the charges will have on your life. Simply contact our offices today at 973-755-1695 to discuss your case and receive a free consultation.
Assault Lawyers in Newton NJ
The term "assault" is used very broadly in criminal law. Under the New Jersey Criminal code, there is no requirement that a person actually touch another person in order to be charged with assault. In fact, simple assault is attempting to cause or actually causing bodily injury to another person. Simple assault is usually a disorderly persons offense unless committed in a fight or scuffle entered into by mutual consent, in which case it is a petty disorderly persons offense. But assault can also be charged as aggravated assault if the assault causes serious bodily injury, or if the victim is a law enforcement officer, or if a deadly weapon is used. You can also be charged with assault by auto or vessel if you recklessly cause an injury to another person with a car or a boat. The bottom line is that assault charges will depend on the severity of the alleged circumstances and if you are charged with assault, you should consult with an experienced criminal defense attorney.
Phillipsburg Threat Attorneys
Additional potential assault and threat charges in New Jersey include terroristic threats and stalking. Terroristic threats does not require an underlying act of what people commonly understand to be "terrorism." Rather, you can be charged with terroristic threats if you threaten to commit any crime of violence with the purpose to terrorize another person or cause public inconvenience or by threatening to kill another with the purpose to put the other in imminent fear of death. As for stalking, a person can be charged with stalking for repeatedly maintaining a visual or physical proximity to another person, repeated harassment or threats towards another person.
Contact Frankford Assault and Threat Defense Lawyers for a Free Consultation
If you have been accused of simple assault, aggravated assault, assault by auto, disorderly conduct, terroristic threats, or stalking reach out to the experienced Sussex and Warren County defense attorneys at the Tormey Law Firm to learn more about how to fight your charges in court. We are available anytime at 973-755-1695.