Escalating From an Eluding Offense into an Aggravated Assault Charge
Aggravated Assault while Eluding Lawyers in Sussex County NJ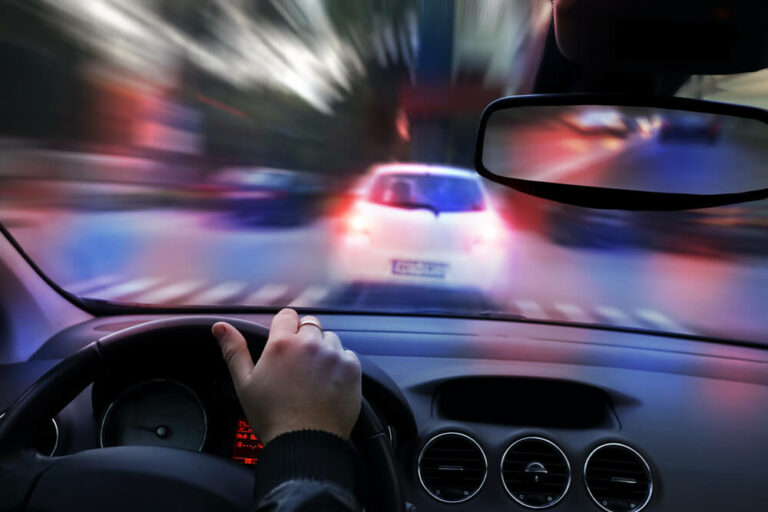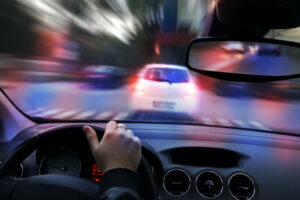 Eluding police is when someone is instructed by law enforcement to stop, either on foot or in a motor vehicle, and they either fail to stop at all or fail to remain stopped. Eluding the police in New Jersey is a serious matter that can lead to severe consequences, but those consequences are only compounded when an attempt at eluding police results in someone being physically injured. If you have been charged with eluding police, and especially if you have been charged with aggravated assault while eluding police, you need the immediate support of a qualified criminal defense attorney. Our lawyers are committed to defending you anywhere in Sussex County or Warren County, New Jersey to secure a not guilty verdict, a better plea deal, a lesser sentence, or another alternative outcome that best works for your life moving forward. Contact us at 973-755-1695 to speak with a criminal lawyer immediately.
How Eluding Can Transition Into Aggravated Assault in NJ
Eluding the Police in New Jersey is a Serious Offense, Especially When it Leads to Physical Harm. Eluding police is already a serious crime that generally results in a third degree felony charge. However, if an aggravated assault charge is tacked onto that because you injure someone in your attempt to evade law enforcement, the charge is elevated to a second degree felony.
What are the NJ Legal Regulations Concerning This Specific Violation?
New Jersey law N.J.S.A. 2C:12-1(b)(6) addresses aggravated assault while eluding police charges. According to the law, a person who causes bodily injury to someone else while eluding law enforcement is guilty of N.J.S.A 2C:12-1. In order to be held accountable for such a charge, prosecutors must prove five individual elements.
Five Necessary Components for Establishing Aggravated Assault While Eluding
All five of the following elements must be proven beyond a reasonable doubt in order to convict an individual of aggravated assault while eluding police charges:
The defendant must have been the driver of a motor vehicle.
Law enforcement must have clearly signaled to the defendant as a motorist to stop.
The defendant must have fled the scene, actively attempting to elude law enforcement.
As such, the defendant's elusive actions must have been intentional.
The defendant must have caused physical harm to another while eluding law enforcement.
What Level of Offense Does N.J.S.A. 2C:12-1(b)(6) Constitute?
Aggravated assault while eluding police is a second degree felony crime in New Jersey.
Assault While Eluding Police Serious Legal Consequences in New Jersey
As a second degree indictable offense, the penalties for aggravated assault while eluding police are severe. Penalties include up to ten years in prison and $150,000 in fines. Additionally, aggravated assault, while eluding police, carries a mandatory minimum sentence; this means that a person convicted of this crime has no chance at seeking parole until one-third to half of their sentence has been carried out.
Get Help From Our Defense Attorneys to Defend Eluding and Aggravated Assault Charges in Warren County NJ
A criminal defense attorney at our NJ law firm is a critical asset in these types of cases because successfully arguing the defendant's case can result in the charge being radically lowered. Hitting someone with your car or otherwise causing bodily harm to someone while eluding law enforcement is a strict liability crime; this means that one will be found guilty of the charge regardless of whether or not it was their intent to cause harm. However, repercussions for such actions can be hugely lessened if a defendant's attorney demonstrates that they were not eluding police. As noted above, an aggravated assault while eluding a police charge requires five elements to be proven to result in a conviction. Four of those five elements relate to the eluding of police. If one of our criminal defense lawyers can show that law enforcement did not clearly signal or otherwise direct the motorist to stop, resulting in that individual continuing on their way, eluding charges are dropped, and the harming of an individual takes on a different form. Another defense is showing that the defendant leaving the scene was otherwise unintentional or not an active effort to evade being stopped by police.
If you have been charged with physically hurting someone while attempting to elude police, you are up against a serious felony that could result in grave penalties. You need the immediate, experienced advocacy of a criminal defense attorney in your corner. We have ample experience representing clients in Greenwich, Andover, Newton, Lafayette, Sparta, Phillipsburg, Belvidere, Mansfield, and throughout Sussex County and Warren County when up against assault while eluding and other charges. Contact us today at 973-755-1695 to set up a free and confidential consultation to discuss your case.