Newton Megan's Law Attorneys
Sex Offender Registration & Removal Lawyers for Clients in Sussex County and Warren County, NJ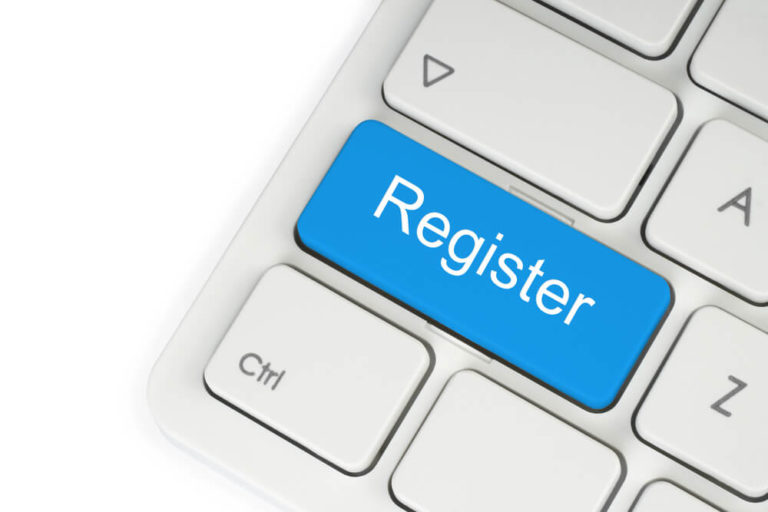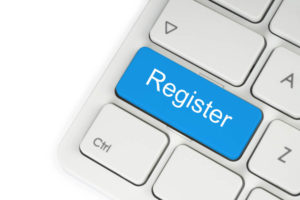 If you have been charged with a sex crime, you might be concerned about a 2001 New Jersey sex offender registration law. Megan's Law requires that convicted sex offenders in New Jersey must register their addresses with the local police, in addition to providing updates as to any changes in their address, employment, or schooling. Sex offender registration in Sussex County and Warren County is consistent with the rest of the state of New Jersey. Thus, anyone convicted of a sex crime in New Jersey must comply with the registration requirements set forth in N.J.S.A. 2C:7-2.
If you are facing a conviction for a sex offense in New Jersey or have already been convicted of a sex crime in Warren or Sussex County, New Jersey, you must comply with the sex offender registration requirements set forth in Megan's Law. Because of the detailed requirements and consequences of failing to comply, it is important to consult with an experienced Megan's Law Attorney regarding any issues related to sex crimes convictions and sex offender registration. Likewise, if you want to be removed from Megan's Law, you need a lawyer who can thoroughly advise and assist you. Our seasoned NJ Megan's Law Lawyers can help with any issues surrounding sex offender registration and removal for you or a loved one in Newton, Sparta, Belvidere, Lopatcong, Vernon, Frankford, Phillipsburg, and surrounding communities. Contact us at (973)-755-1695 to speak with an attorney about your unique situation. We are available anytime to provide you with a free consultation.
What Megan's Law Is: New Jersey Sex Offender Registration Law
Named after 7 year old Megan Kanka, who was raped and murdered by a nearby convicted sex offender, Megan's law requires convicted sex offenders to register with local law enforcement, so that the public knows who is living in their neighborhood. The law authorizes publication of sex offender identities and locations based on the risk the offender poses to the public. The Attorney General's Office, in conjunction with a special council, evaluate each offender's risk level to the community and then pass the information to county prosecutors. Prosecutors weigh the risk factors that each offender poses to the community before releasing their information to the public.
Under authority of New Jersey Statute 2C:7-12 to 19, the police list the prosecutors' sex offender information and list it on the internet registry, which was created for public safety and investigative purposes, not to be used as a weapon against those named in the registry. The registry includes offenders who have either been convicted, deemed delinquent or found not guilty due to insanity for a sexual violation (N.J.S.A. 2C:7-2). Sex offenses subject to sex offender registration include:
Megan's Law Tier Classification
Each registrant is rated by the likelihood of repeating an offense, assessing risk level as low, moderate, or high, depending on the type of offense, criminal history, and rehabilitative response. The rating is confirmed by a court. Registrants may be heard at that confirmation hearing. The three-tier rating system of risk of repeat offenses, or recidivism, is based on a specific set of factors, such as whether the offender is on parole or probation, in counseling or treatment, in a supervised living situation, suffers from physical or mental debilitation, has a criminal history or compulsive behavior tendencies. Other considerations are length of term served; age of the victim and whether the offender knew the victim, used a weapon or was seriously violent; the nature and number of prior offenses, responsiveness to treatment, psychological profile of recidivism, and behavior while released. If risk of recidivism is low, law enforcement is notified (Tier One); if moderate, community organizations like schools and youth organizations are notified (Tier Two); and if high, the general public is notified (Tier Three).
Information about second and third tier offenders appears on the Internet registry, including their name, address, aliases, age, race, height, weight, hair and eye color, sex offenses, criminal methods, vehicle, license plate, date of birth, and dated photograph. This information comes from the courts and is continually updated. The site contains an accuracy disclaimer and a warning against using the information for denying essentials, like insurance, credit, and housing, or for committing crimes or offenses.
To foster rehabilitation, juveniles who have committed only one offense and do not pose a danger to society may not be listed publicly, as well as other moderate offenders engaging in consensual sex or incest. Registration information of delinquents, low risk offenders, and the acquitted insane who victimized relatives, foster children, or other children under their care, or consensual partners, are also unpublished unless deemed a danger to the public.
Rules on Registering as a Sex Offender under NJ Megan's Law
Sex offenders must register at or within six months of the setting of probation, parole, furlough, or work release, or if incarcerated, prior to release. Out-of-state offenders must register with the police local to their residence. Specifically, N.J.S.A. 2C:7-2(c) and (d) set forth sex offender registration in New Jersey as follows:
"A person who is required to register shall register at the time the person is placed under supervision; a person confined in a correctional facility shall register prior to release and within 48 hours of release, shall also register with the chief law enforcement officer of the municipality in which the person resides; a person moving to or returning to this State from another jurisdiction shall register with the chief law enforcement officer of the municipality in which the person will reside within ten days of first residing in or returning to a municipality in this State; a person who in another jurisdiction is required to register as a sex offender and who is enrolled on a full-time or part-time basis in any public or private educational institution in this State, including any secondary school, trade or professional institution, institution of higher education or other post-secondary school shall, within ten days of commencing attendance at such educational institution, register with the chief law enforcement officer of the municipality in which the educational institution is located; and a person who in another jurisdiction is required to register as a sex offender and who is employed or carries on a vocation in this State, on either a full-time or a part-time basis, with or without compensation, for more than 14 consecutive days or for an aggregate period exceeding 30 days in a calendar year, shall, within ten days after commencing such employment or vocation, register with the chief law enforcement officer of the municipality in which the employer is located."
Several agencies reinforce registration requirements. For example, the Department of Motor Vehicles notifies offenders to register prior to issuing a driver's license or identification card. Offenders fill out the registration forms issued by the Attorney General's office, and within three days of receiving a completed form, the statement is sent to the prosecutor and then the police who then send the information on to the FBI. The Superintendent of the NJ State Police maintains the registry.
In addition, offenders are required to keep law enforcement updated on address changes ten days before residing at the new address and verify their address every six to twelve months. As for changes in address within New Jersey, Megan's Law requires per N.J.S.A. 2C:7-2(d) that a person shall notify the law enforcement agency with which the person is registered and shall re-register with the appropriate law enforcement agency no less than 10 days before he intends to first reside at his new address. Upon a change of employment or school enrollment status, a person shall notify the appropriate law enforcement agency no later than five days after any such change.
Failure to Register as a Sex Offender in NJ
A person who fails to notify the appropriate law enforcement agency of a change of address or status in accordance with Megan's Law requirements is guilty of a crime in New Jersey. Specifically, failure to register under Megan's law is a third degree crime, subject to a potential 3 to 5-year term of imprisonment and a $15,000.00 fine.
Motion to be Removed from Megan's Law in New Jersey
After 15 years, an eligible registrant can apply to the Superior Court to end the registration requirements upon proof that within 15 years from the time of conviction or release, the applicant has committed no offenses and is not a likely threat to others. Applicants who committed more than one offense or are required to register after being convicted of certain crimes are not eligible.
Megan's Law Lawyer in Belvidere can Handle Your Case
Megan's law has strict requirements and stiff penalties for non-compliance. By counseling with a highly qualified New Jersey Megan's Law Attorney at our firm, you can explore all defense possibilities to sex crime related charges, get help with failure to register as a sex offender allegations, file an appeal to your tier classification, and successfully petition for removal from Megan's Law. Call (973)-755-1695 now and find assurance that a professional legal advocate will protect your interests throughout the process. Consultations are free and completely confidential.