Sparta Traffic Offense Lawyers
Traffic Ticket Defense Attorneys in Sussex and Warren County, New Jersey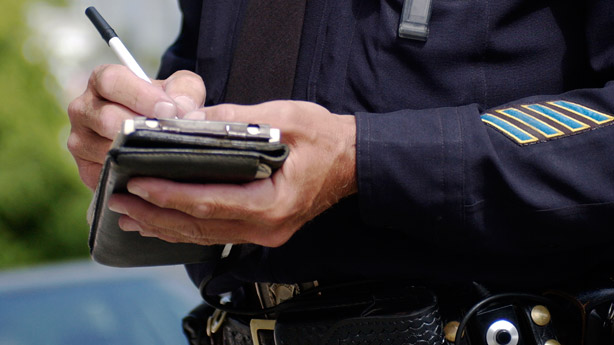 Getting pulled over is a huge inconvenience – it interrupts your day and then you most likely will need to appear in court to challenge the traffic tickets. The New Jersey traffic offense attorneys at the Tormey Law Firm have handled countless traffic citations in Sparta, Phillipsburg, Frankford, Stillwater, and throughout Sussex County and Warren County. We have one goal: make the process as easy as possible for our clients. No matter what traffic violations you may be facing, the traffic defense team at the Tormey Law Firm is available to explain your offenses and minimize the impact the citations will have on your daily life. Contact our offices today at 973-755-1695 to find answers to your questions and receive a cost-free consultation with one of our highly knowledgeable criminal and traffic defense lawyers.
Motor Vehicle Violations Lawyers in Phillipsburg NJ
Some of the common traffic matters that we have handled in Sussex and Warren County include: DWI/DUI N.J.S.A. 39:4-50; speeding, N.J.S.A. 39:4-98; reckless driving, N.J.S.A. 39:4-96; careless driving, N.J.S.A.39:4-97; and unsafe driving, N.J.S.A.39:4-97.2. But we have also handled more serious traffic cases that include: leaving the scene of an accident, N.J.S.A.39:4-129 and N.J.S.A.2C:11-5.1; eluding a police officer, N.J.S.A.2C:29-2(b); possession of CDS in a motor vehicle, N.J.S.A. 39:4-49.1; driving without insurance, N.J.S.A. 39:6B-2; driving with a suspended license, N.J.S.A. 39:3-40; and vehicular manslaughter/death by auto N.J.S.A. 2C:11-5.
Most traffic cases in Sussex and Warren County are handled in municipal court. Generally, DWI/DUI, speeding, reckless driving, careless driving, and unsafe driving matters will be heard in the municipal court where the alleged offenses occurred. But municipal court cases, including traffic cases, should not be taken lightly because they can lead to severe consequences including heavy fines, points, license suspensions, and even jail time.
For example, if you are pulled over and the police find any amount of drugs whatsoever, you will be charged with possessing CDS in a motor vehicle, which carries a two-year license suspension. Or if you're accused of driving with a suspended license the court can impose fines, jail time, an additional suspension, and possible revocation of the vehicle registration. Even driving without insurance imposes fines of up to $1,000, community service, and a one-year loss of driving privileges for a first offense. The bottom line is that traffic cases in municipal court are not something to shrug off. If you have been pulled over in Sussex or Warren County and issued traffic citations, call the Tormey Law Firm immediately to learn about the potential consequences and how to defend your case.
When a Traffic Stop Leads to Criminal Charges in New Jersey
Motor vehicle stops and traffic citations can also lead to criminal charges that will cause the case to be heard in the superior court at the county courthouse. For example, if a police officer or state trooper attempts to pull you over for speeding and you flee in your motor vehicle, you will be charged with eluding a police officer and the entire case, including the underlying speeding citation, will be heard in superior court. Under the New Jersey Criminal Code, eluding a police officer can be either a third or second degree crime, subjecting the defendant up to ten years in prison. Similarly, if you knowingly leave the scene of a motor vehicle accident resulting in death, you could be charged with a second degree crime, which carries a five to ten year prison sentence.
Contact Vernon DWI Defense Lawyers for a Free Consultation
Regardless of your situation, the traffic defense attorneys at the Tormey Law Firm have handled traffic matters in both municipal and superior court in Sussex and Warren Counties and they are ready to defend your case. Contact our attorneys today for additional information.