Washington Borough Juvenile Lawyers
Juvenile Defense Attorneys in Sussex and Warren County, New Jersey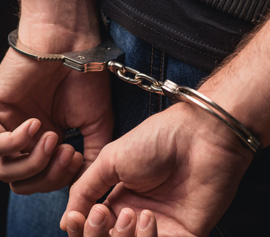 No parent wants to receive a phone call saying that their child needs to be interviewed by the police or, worse, that their child has been arrested. If you have received that call, you probably have many questions and are wondering what to do next in this stressful situation. The first thing to do is contact the New Jersey juvenile defense attorneys at the Tormey Law Firm. We have handled numerous juvenile delinquency cases in Hackettstown, Mansfield, Phillipsburg, Newton, and throughout Sussex and Warren county. We are available to explain the rules that apply to juvenile arrests, juvenile charges, juvenile custody and detention, and juvenile sentencing. In fact, the juvenile defense team at the Tormey Law Firm includes a former judicial clerk to a family court judge who handled juvenile delinquency cases. To discuss your child's case and find the answers you need to protect their future, contact us today at 973-755-1695 for a cost-free consultation.
Here is a review from one of our many satisfied clients who had a juvenile matter in NJ:
"Consummate Professional!"
5.0 stars
Posted by Amy

"Mr. Tormey is a consummate professional. Our case was sensitive and complicated and unusually lengthy for a juvenile case. For 8 months Mr. Tormey faithfully worked our case and never failed to show for court once. Punctual, disciplined, knowledgeable, patient and responsive there aren't enough words of admiration and gratitude I can apply to him. My son's case was resolved in our favor and we owe it to Mr. Tormey's unwavering professionalism. I choose him based on previous reviews and I am so pleased I did as the excellent reviews are absolutely warranted. He made an unbearable situation so much more bearable with his calm demeanor. I highly recommend Travis to anyone needing a juvenile defense attorney. He knows the law and he knows how to navigate the judicial jungle. Without a doubt, one of the best attorneys out there. Thank you Travis for giving my son his life back, I will forever be gratefully indebted."
Juvenile Charges in Warren and Sussex County NJ
Juvenile delinquency matters in Sussex and Warren county will be heard by a family court judge in the county where the offense occurred, but in certain cases, the family court judge may grant a motion to transfer the case to the county where the offense allegedly occurred. In either event, all juvenile cases are heard only by a judge, there are no juries.
Juvenile offenders are treated much differently than adult criminals in the New Jersey judicial system because the primary goal of the juvenile court system is rehabilitation instead of punishment. The bottom line is that in most cases, a juvenile is offered a chance to right their wrongs and comply with the terms and conditions imposed by the juvenile court judge. Common juvenile charges include criminal mischief, fake IDs, underage drinking, underage DWI, and providing alcohol to minors.
On the other hand, serious offenses committed by juveniles can potentially result in juvenile detention, and juvenile sex crimes (Megan's Law offenses) may result in sex-offender registration in compliance with Megan's Law.  Additionally, older juveniles who commit egregious acts may be waived up to the adult criminal court upon application of the county prosecutor. Our lawyers regularly defend juveniles charged as adults.
Thus, no matter the juvenile charges your child may be facing, it is important to consult with an experienced juvenile delinquency defense attorney who is familiar with the unique rules of juvenile proceedings and the different potential outcomes of juvenile cases.
Juvenile Diversion Programs
For the less serious offenses, it is possible that your child will not even have to go to court at all. There are several diversionary options which will allow the child to do some community service, stay out of trouble, and have the charges that could be filed against them or have been filed against them, dismissed. Here are the three main options:
Stationhouse adjustment – This allows the police officer to meet with the juvenile and his parent or guardian and any alleged victim and determine an appropriate outcome that will satisfy all parties involved. This can include community service, payment for damages (known as restitution), and any other appropriate action the officer deems. They may ask the juvenile to take a tour of the juvenile detention center or attend a formal court proceeding (as a spectator) to show them the potential consequences of making poor decisions like this in the future. If the juvenile complies with the terms of the station house adjustment, then the charges are not formally filed with the court.
Juvenile conference committee – This is a community panel of citizens who are assigned by the Family Court Judge to hear minor juvenile delinquency cases and determine appropriate resolutions. Again, similar to the stationhouse adjustment, this allows the juvenile to complete certain tasks and allows them to avoid a charge on their record.
Diversion to a probation officer – Finally, in some cases, the Judge will send the case to a probation officer in the courthouse who will meet with the juvenile and his parent or guardian and impose similar requirements/tasks which must be completed and followed. If the requirements are met, the charges will be dismissed.
Contact Hopatcong Juvenile Defense Attorneys Today
The juvenile defense attorneys at the Tormey Law Firm are available to explain every aspect of juvenile delinquency proceedings. But more importantly, we are ready to put our experience to work to analyze your child's case and develop a defense strategy to minimize the impact that the case will have on your child's and your family's life. Simply call 973-755-1695 to begin your conversation.