Belvidere Marijuana Distribution Lawyers
Intent to Distribute Marijuana Defense Attorneys in Sussex and Warren County NJ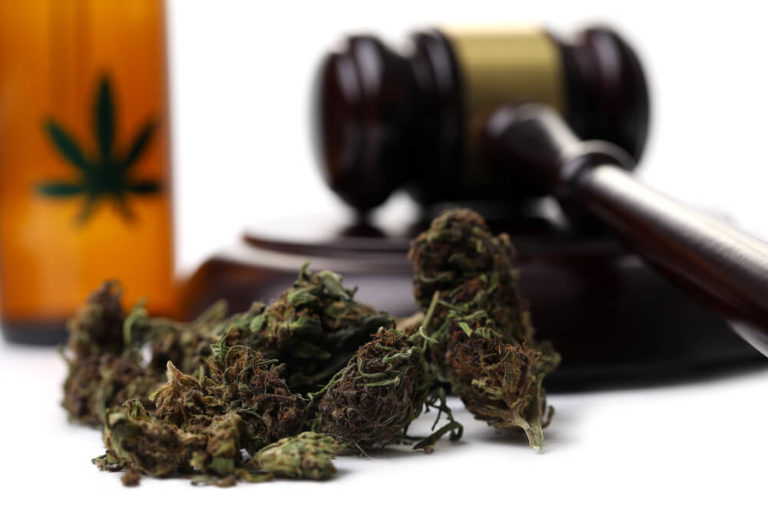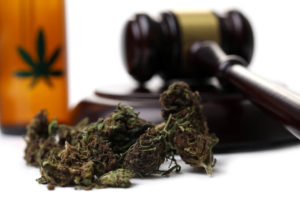 Being charged with any marijuana offense is a serious matter; however, charges related to possession of marijuana with intent to distribute and distribution carry more serious penalties. Marijuana distribution in New Jersey is governed by NJSA 2C:35-5. The state bears the responsibility to prove that you possessed marijuana with the intent to distribute, that you actually sold marijuana, that you dispensed the drug without authorization, or that you manufactured it. In some cases, growing marijuana can result in charges for drug distribution and maintaining a controlled dangerous substance (CDS) production facility. The proof required to show this may include scales, cash, baggies, and actual sales that occur as a result of undercover operations. Regardless of the circumstances in which your marijuana distribution case arises, it is imperative to thoroughly comprehend the details of the offense, how the degree of the charges is determined, and potential consequences if you are convicted. Your next step should be to seek advice and knowledgeable legal counsel from an experienced defense attorney.
Our team of New Jersey marijuana defense lawyers at The Tormey Law Firm can help if you are facing marijuana distribution charges in Belvidere, Hackettstown, Phillipsburg, Sparta, Newton, Hopatcong, Vernon, or another town in the great Sussex County and Warren County area. With former prosecutors and award-winning attorneys on staff, we have the foresight, practical skill, and dedication to assist you with successfully resolving your case. When you want to obtain the best outcome and avoid the tremendous impact that a conviction can have on your future, your finances, your personal reputation, and potentially your freedom, our lawyers can zealously defend you. Contact us at 973-755-1695 if you would like to discuss your case with an attorney free of charge and find answers to your questions.
Distribution & Intent to Distribute Marijuana Charges in NJ
Possession with intent to distribute and distribution of marijuana is a serious felony crime covered in N.J.S.A. 2C:35-5. Anyone in New Jersey can be charged with a violation of this law if they manufacture, distribute, dispense, or possess marijuana with the intent to carry out any of these actions. Notably, this is an entirely distinct charge from possession of marijuana, and is comparably much more severe when it comes to penalties for these offenses. As with many other drug charges in New Jersey, the degree of the crime and associated penalties are determined based on the amount of marijuana engaged in the commission of the offense.
What are the Penalties for Manufacturing, Distributing or Dispensing Marijuana in NJ?
Whether you are charged with a first degree, second degree, third degree, or fourth degree crime, among which the severity of the related penalties vary, will depend on the weight of marijuana allegedly distributed or possessed with intent to distribute. The situation escalates still further if the allegations involve distributing marijuana in a public park, near a housing project, or selling marijuana in a school zone.  The breakdown of marijuana distribution charges under N.J.S.A. 2C:35-5 is a significant factor in deciding your potential exposure to consequences and your possible options.
Specifically, distributing less than once ounce of marijuana is a fourth degree crime, with up to 18 months in prison and fines up to $25,000 for a conviction. Between one ounce and five pounds of marijuana distribution is a third degree crime, which entails between three and five years in prison and up to $25,000 in fines. For distributing or possessing with intent to distribute between five and twenty-five pounds of marijuana, the offense carries a minimum of five and up to ten years in prison, as well as fines up to $150,000. Over 25 pounds of marijuana carries up to $300,000 in fines and up to 20 years in prison.
All of these penalties apply to first-time offenses, although third and fourth degree crimes entail a presumption of non-incarceration for first offenders. This makes probation or Pre-Trial Intervention (PTI), a diversionary program, more viable options to avoid jail and get the charges dismissed upon completion of PTI. Furthermore, a driver's license suspension is required, which can range from 6 months to 2 years. In addition to the general consequences that apply for marijuana distribution and possession with intent to distribute, being near certain types of public property can increase the possible consequences.
Marijuana Distribution in a School Zone in New Jersey
Possession of marijuana with intent to distribute in a school zone is defined as having marijuana within 1,000 feet of a school bus or a school property while in the act of distributing or while possessing with intent to distribute the drug. A conviction for this offense means that an additional 100 hours of community service can be applied to your sentence, and you may face a separate charge with separate penalties upon conviction. In fact, it is a third degree crime for intent to distribute marijuana in a drug free school zone in New Jersey. This offense carries penalties including three to five years of prison time, fines up to $150,000, and a mandatory minimum time frame during which you are ineligible for parole. The mandatory minimum parole ineligibility period is either three years or one-third to one-half of the total sentence, whichever of these is greater. The only exception to this rule applies when less than one ounce of marijuana is involved.
Consult a Newton NJ Marijuana Distribution Charges Lawyer
Due to the complexity of these charges and the serious consequences that can apply with any amount of marijuana distribution or intent to distribute charge, it is vital that you speak with a lawyer as soon as possible. An experienced criminal defense attorney who is familiar with the relevant issues with intent to distribute charges and the procedures involved in arresting, charging, and prosecuting someone, can be your greatest asset when seeking the best result in your case. Contact our attorneys at 973-755-1695 if you would like a free consultation about marijuana distribution charges in Warren County or Sussex County. We are here to discuss your case and explore options for your defense as soon as possible. The sooner this can be done, the better. If you enlist of aggressive defense representation, our involvement can be instrumental in minimizing or entirely avoiding the consequences you now face.