Hopatcong Man Scammed Out of $15K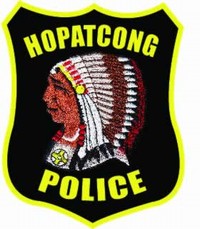 Authorities are investigating after a Hopatcong man was allegedly scammed out of thousands of dollars by someone pretending to be a lawyer.
The victim lives in Hopatcong in Sussex County and reportedly lost $15,000 due to the fraud. However, things could have been worse: Hopatcong NJ police said that the victim nearly lost $45,000. According to officials, the victim's bank froze his funds due to suspicious activity and saved him from losing the additional cash.
Apparently, the victim wanted to buy a house and attempted to contact the attorney for the individual selling the home. The email address was reportedly hacked by someone who posed as the attorney. That person then reportedly instructed the victim to wire money to South Africa. When the victim refused, the scammer told him to send a check to a woman in Derry, Pennsylvania.
The PA woman then allegedly sent some of the money to Nigeria.
At this time, no arrests have been made in the fraud crime case. Hopatcong NJ police are investigating to determine whether the Pennsylvania woman may have been involved in the scam.
For further information about this case, see the NJ.com article, "Home Buyer Scammed Out of $15K by Hacker Posing as Attorney."