Hopatcong NJ Police Investigate Armed Robbery of Liquor Store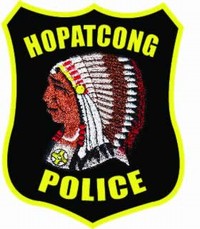 Police in Hopatcong, New Jersey are searching for a man who allegedly committed an armed robbery at a local liquor store.
The theft incident occurred at around 2:16 p.m. on Sunday. The suspect reportedly walked into the Liquor Factory in Hopatcong, NJ and approached two workers. He then allegedly pointed a gun at the employees and threatened to shoot them unless they handed over money from the cash register.
After allegedly stealing $400, the suspect reportedly ran out of the store and drove off in a blue or black BMW 535i.
Although the liquor store workers provided Hopatcong detectives with a description of the suspect, figuring out the suspect's identity may be difficult because he reportedly wore a white bandana over his face during the robbery.
If law enforcement can eventually apprehend the culprit, he would likely face criminal charges for armed robbery and weapons offenses.
To learn more about this case, see the NJ.com article, "Armed Man Holds Up Liquor Store, Flees with More Than $400."