Man Arrested for Heroin Distribution in Knowlton Township Pleads Guilty
NY Man Charged with Heroin Distribution in NJ Will Get Prison Time for Conspiracy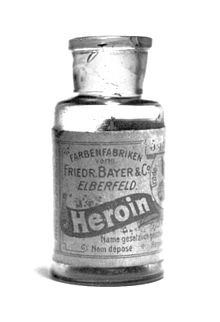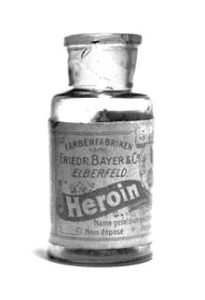 One of the men busted in Knowlton Township for heroin distribution is headed to prison after pleading guilty to federal criminal charges. The suspect is Vionel Rondon-Cortorreal, a 29-year-old man from the Bronx in New York. Rondon-Cortorreal was arrested on Christmas Eve in 2014 by police officers in Knowlton Township in Warren County, New Jersey. Rondon-Cortorreal was in a car with another man, Dany Valerio-Francisco, and driving on I-80 when police pulled over the motor vehicle. Police officers later conducted a search that allegedly revealed a massive quantity of heroin. According to prosecutors, there were 15 kilograms (or 33 pounds) of heroin in a hidden compartment in the car.
Federal authorities investigated the drug crime case and determined that the heroin may have been on its way to New York City for distribution on the street. Moreover, alleged prosecutors, Rondon-Cortorreal and Valerio-Francisco were part of the Sinaloa cartel, an international drug cartel operating out of Mexico, Honduras, and Columbia and trafficking heroin and cocaine across the globe. The drug trafficking operation was reportedly headed by Joaquin "El Chapo" Guzman, the infamous drug kingpin who is now behind bars.
Possible Life Imprisonment for Man Who Pleaded Guilty to Heroin Trafficking in Warren County, NJ
Rondon-Cortorreal was placed under arrest and charged with numerous drug offenses. He ultimately avoided trial in the case by reaching a plea agreement with prosecutors. Rondon-Cortorreal pleaded guilty to federal charges for conspiracy to distribute heroin. The other suspect also pleaded guilty to similar charges.
When Rondon-Cortorreal appears in federal court in Trenton later this year, he will be formally sentenced. Depending on the exact terms of the plea agreement, and depending on what the judge decides, Rondon-Cortorreal could be sentenced to life imprisonment in a federal penitentiary and fined as much as $10 million.
Charged with a Drug Crime in Warren County? Contact Experienced NJ Criminal Attorney Travis Tormey Today
If you or a loved one has been arrested and charged with a drug crime in Warren County, Sussex County, Morris County, or anywhere else in New Jersey, the penalties could be severe. That's why you need a skilled criminal defense lawyer on your side. Travis J. Tormey has the experience needed to help you fight your drug distribution charges and avoid prison. Contact him today to schedule a free initial consultation about your case.