PA Man Accused of Dumping Body of Hopatcong Woman in Somerset County, NJ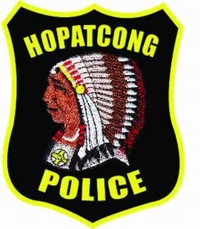 Police arrested a Pennsylvania man who allegedly disposed of a Hopatcong woman's body near a highway in Somerset County, NJ.
The suspect is a 32-year-old resident of Henryville, Pennsylvania. He has been accused of hiding the victim's body in grass and bushes near a median on Route 22.
According to law enforcement officials, the victim died at a motel located on Route 22 in Branchburg, New Jersey. She was 29 years old and resided in Hopatcong, NJ.
The suspect and his alleged co-conspirator, a 26-year-old Ringwood NJ woman, allegedly moved the victim's body from the motel. They reportedly dumped the body on the side of the highway.
It is unclear what killed the victim. Authorities believe that she may have died as a result of a drug overdose.
At this time, the suspect has not been charged with murder, manslaughter, or any other related crimes. However, he has been charged with disturbing human remains. This is a second degree felony that could potentially lead to the suspect being sentenced to 5-10 years in New Jersey State Prison.
The suspect is currently behind held without bail at the Somerset County Jail.
For further information about this case, view the NJ.com article, "Man Accused of Hiding Woman's Body on Route 22 Median to Remain Jailed."