Phillipsburg NJ Man Accused of Selling Drugs at Hackettstown High School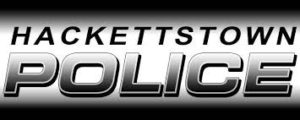 Police recently arrested a Phillipsburg NJ man who was allegedly selling drugs outside Hackettstown High School in Hackettstown, New Jersey.
Hackettstown police officers were on patrol around 6:00 p.m. in the area of Hackettstown High School, which is located on Warren Street in Hackettstown, NJ. The cops reportedly saw the suspect weighing a package of ecstasy while sitting in a car parked in the high school parking lot.
Hackettstown NJ cops took the suspect into custody and tried to search his vehicle. At some point, the suspect allegedly attacked the officers and used his elbow to strike one of the cops in the face.
Fortunately, the police officer only suffered minor abrasions to his face as a result of the alleged assault.
The suspect is a 25-year-old man who lives in Phillipsburg, New Jersey. He now faces numerous criminal charges, including charges for possession of ecstasy, distribution of ecstasy, resisting arrest, and aggravated assault on a police officer.
After being arrested, the suspect was transported to Hackettstown Medical Center for medical treatment. He was later moved to the Warren County Jail in Belvidere, New Jersey.
For further information about this case, read the NJ.com article, "Dealer Caught Packing Ecstasy in School Parking Lot, Cops Say."