Simple Assault Charges North Warren Dismissed, Client Released After Detention Motion
Client Arrested for Domestic Violence Simple Assault North Warren NJ
State Moved For Detention, Client Released By Judge After Motion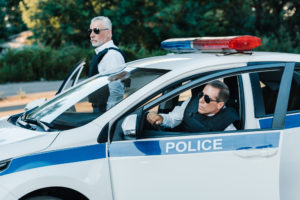 Do you need a lawyer for a simple assault domestic violence charges in Warren County? Contact us now for help. Our lawyers have literally handled thousands of these cases over the years with tremendous success. For example, here is a case we recently handled in North Warren for our client where the case was completely dismissed.
Our client was arrested and charged with simple assault under N.J.S.A. 2C:12-1(a) after an alleged domestic violence incident at their home in North Warren. She was accused of punching her husband in the face causing him to bleed. Because she had been arrested on several other occasions for similar incidents, the Warren County Prosecutor's office moved for detention to have her held pending trial.
Luckily, they hired Travis Tormey to handle the case and the detention hearing. Mr. Tormey was able to get the client released by the Judge with a pending court date. This was based on the fact that her prior domestic violence arrests had also been dismissed and her husband did not want to proceed with these charges and refused to testify against her in court.
After the client's release from the Warren County jail, she was given a court date for the simple assault charge in the North Warren Municipal Court. On a simple assault charge, a disorderly persons criminal offense in NJ, she was facing a $1,000 fine, up to six (6) months in the Warren County jail, probation, and a permanent criminal charge on her record.
When we appeared in the North Warren Municipal Court, the client's husband appeared and informed the prosecutor that he did not want to proceed with the charges and would not testify against his wife. Since the State did not have any other proof or witnesses to the alleged assault, the prosecutor had no choice but to dismiss the case.
Need Lawyer, Simple Assault Charge North Warren NJ
Since the case was dismissed, the client has no criminal record from this incident. However, there is a record of the arrest. We were able to file an automatic expungement with the court to have the arrest removed from her record as well.
This was a fantastic result for our client and the law firm. For more information or a free initial consultation, contact us anytime.