Vernon Township Residents Arrested for Possession of Heroin, Crack Cocaine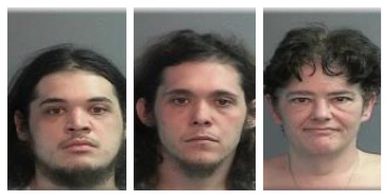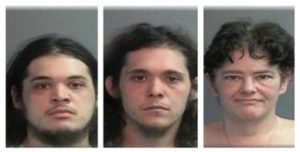 Police in Wayne NJ recently arrested three Vernon Township residents on drug possession charges.
The suspects include a 50-year-old woman from the Glenwood area of Vernon Township NJ, her 27-year-old son, and her 24-year-old son.
Two Wayne NJ cops were on patrol when they spotted a Nissan parked behind a QuickChek located on the 400 block of Pompton Road in Wayne, New Jersey. As one of the police officers approached the car, they allegedly "observed in plain view a capped hypodermic needle, tourniquet, and other paraphernalia."
The police officers later searched the suspects' motor vehicle and reportedly discovered heroin and other illegal narcotics like crack cocaine.
The 24-year-old suspect was allegedly found with two glassine bags of heroin that was stamped with the word "Blackjack." Additionally, the suspect allegedly had a zipped bag filled with crack cocaine.
Meanwhile, the 27-year-old suspect was allegedly caught with prescription drugs that included Suboxone film tabs.
Moreover, the oldest suspect reportedly had a glass pipe used to smoke crack cocaine.
Police officers arrested all three suspects and took them to Wayne police headquarters. While being transferred to the police station, the female suspect allegedly tried to break free from her handcuffs.
The suspects have been charged with multiple drug crimes, including possession of heroin, possession of cocaine, possession of Suboxone, possession of drug paraphernalia, and possession of a hypodermic syringe. The female suspect has also been charged with resisting arrest.
To learn more about this case, read the NJ.com article, "This Mom and Her 2 Sons Had Heroin and Crack in Their Car, Police Say."