Washington Township Men Charged with Armed Robbery in Morris County, NJ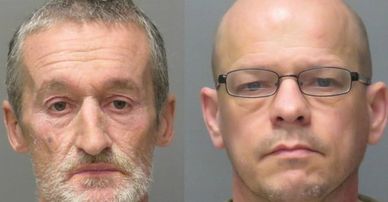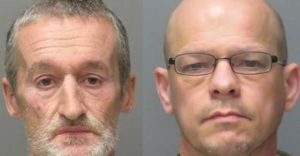 Police in Long Hill NJ recently arrested two Washington Township men accused of robbing a convenience store earlier this year.
The suspects both reside in Washington Township in Warren County, New Jersey. According to law enforcement, the suspects committed an armed robbery at the Country Farms convenience store located in the Millington area of Long Hill, NJ.
The store clerk who was present when the robbery occurred said that the suspects entered the building, aimed a handgun at him, and ordered him to hand over cash. When the employee hesitated, one of the suspects allegedly shot the gun in the direction of the victim.
After the store worker handed over money from the register, the suspects reportedly exited the building and fled the scene.
Fortunately, nobody suffered any injuries during the violent theft incident.
Several law enforcement agencies worked together on the investigation into the robbery, including the Long Hill Police Department, the Washington Township Police Department, the Warren Township Police Department, the Morris County Prosecutor's Office, and the Somerset County Prosecutor's Office.
Investigators eventually identified and apprehended the suspects. Both men were then charged with first degree armed robbery and conspiracy, while one of the men was also charged with illegal possession of a handgun and possession of a weapon for an unlawful purpose.
The suspects have also been accused of committing an armed robbery at a grocery store in Somerset County, NJ. As a result of those charges, they are currently being held at the Somerset County Jail.
For more information about this case, view the NJ.com article, "Duo Charged with Armed Robbery of Long Hill Convenience Store."