Franklin NJ Death by Auto Defense Attorneys
Charged with Death by Auto in Warren County NJ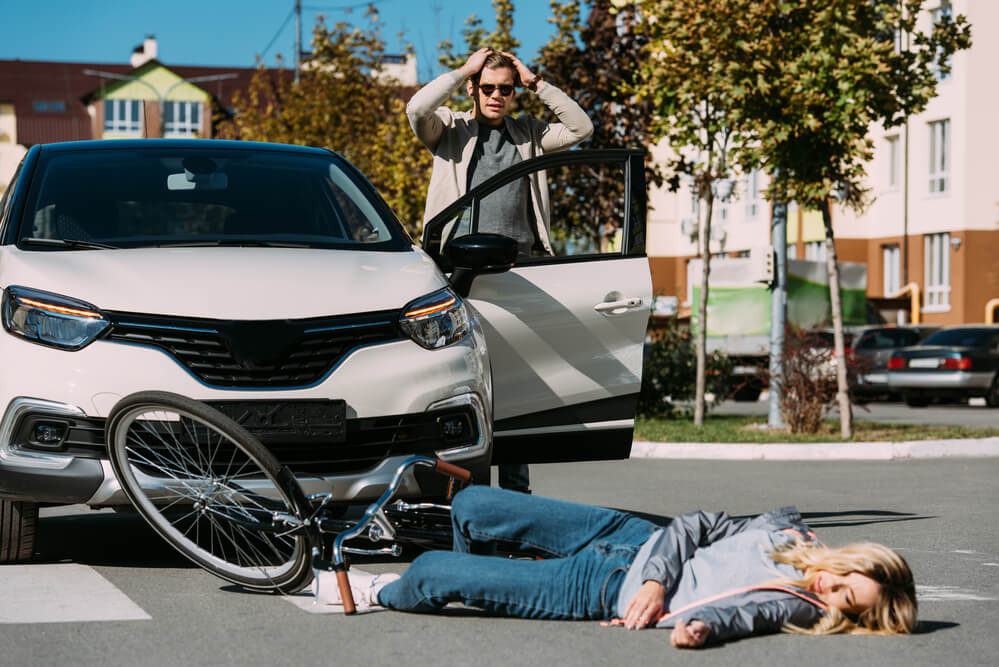 Vehicular homicide is a serious criminal offense that occurs when a person causes the death of another person while driving a vehicle or vessel, either through reckless or negligent behavior or while under the influence of drugs or alcohol. In 2021, New Jersey experienced its highest number of vehicular fatalities since 2007, with a total of 697 people losing their lives in 667 crashes, while there were 218 fatal pedestrian accidents resulting in death as well.  The highest contributing factor was driving under the influence of alcohol or drugs. The New Jersey State Police released a report in 2022 that indicated that 705 deaths were a result of car accidents. 388 fatal accidents were caused by driver inattention, fatigue, reckless speeding, and others. There were 263 fatal accidents involving drivers under the influence of alcohol or drugs. With the contributing factors of DWI and reckless driving, New Jersey lawmakers take a harsh stance on death by auto cases, imposing heavy penalties on those convicted of these offenses. As you might expect, the most serious type of criminal charge is one that involves homicide in any way, including vehicular homicide.
If you or someone you know is facing death by auto (vehicular homicide) charges or any other vehicular offenses in Washington Township, Frankford, Allamuchy, Mansfield, Andover, Newton, Phillipsburg, Hackettstown, and other areas in Sussex County and Warren County, do not hesitate to contact our firm by calling 973-755-1695 for a free consultation with a criminal defense lawyer who can help. The criminal defense attorneys at our firm have represented individuals charged with death by auto throughout New Jersey and we treat each case with the attention and care it deserves. Your case and the circumstances surrounding your fatal accident are unique, and we will work to find a solution based on the facts and evidence, whether it is accepting a plea deal or proceeding with a trial and contesting the state's case against you. With decades of combined experience in the criminal justice system, we take on the most challenging criminal cases on behalf of clients on a daily basis and never back down when defending your innocence.
Defining Death By Auto Under NJSA:2C: 11-5
Under NJSA 2C:11-5, death by auto (also known as vehicular homicide) is defined as causing the death of another person while driving a vehicle in violation of New Jersey's traffic laws or while driving recklessly. Specifically, the law states that a person is guilty of death by auto if they "recklessly cause the death of another person while operating a motor vehicle" or if they "cause the death of another person while driving a vehicle in violation of N.J.S. 39:4-50 (drunk driving), N.J.S. 39:4-50.4a (refusal to submit to a breath test), or N.J.S. 39:4-50.2 (driving with a suspended license due to a DUI conviction)."
Recklessness in this context means that the person acted with a conscious disregard for the safety of others, and their actions posed a substantial risk of causing death or serious bodily injury. The prosecution must prove three points in order to obtain a conviction. First that a defendant was operating a motor vehicle at the time of the incident. Second, they were operating a vehicle or vessel recklessly. Third,  a death resulted directly from the defendant's actions.
Death By Auto Offense Categories and Penalties in NJ
Under New Jersey law, death by auto (also known as vehicular homicide) is categorized as a second degree crime. This means that it is considered a serious criminal offense that carries significant penalties upon conviction. A second degree crime is a felony offense that is punishable by 5 to 10 years in prison and a fine of up to $150,000. Additionally, a conviction for death by auto may result in the loss of driving privileges and other collateral consequences, such as difficulty finding employment or housing due to having a criminal record.
It's important to note that the penalties for death by auto can vary depending on the circumstances of the case, such as whether the driver was under the influence of drugs or alcohol at the time of the accident, the number of victims involved, and the severity of the injuries or property damage caused by accident. In some cases, a person may face additional charges, such as aggravated manslaughter or vehicular assault, which carry additional penalties and can increase the total sentence if convicted.
If the accident happens in a school zone or crossing, even when school is not in session, death by auto is a first degree charge, thereby changing the possible jail time to 10 to 20 years and the fine to up to $200,000.  Also, the court can revoke the offender's driver's license entirely or suspend it for five years. Neither charge is a part of the ERP (Early Release Program), which means that 85% of an offender's sentence must be served before parole is a possibility. This is dictated in the No Early Release Act, a law that harshens consequences for the crimes considered particularly egregious or violent.
The Role of Reckless and Negligent Driving in New Jersey Death by Auto Cases
Reckless driving involves willful or wanton disregard for the safety of others on the road. This can include actions such as excessive speeding, aggressive driving, or ignoring traffic signals or signs. If a driver's reckless behavior results in the death of another person, they may be charged with death by auto. Negligent driving involves a failure to exercise reasonable care while driving, harming another person. This can include actions such as distracted driving, failing to yield to pedestrians or other vehicles, or driving under the influence of drugs or alcohol. If a driver's negligence results in the death of another person, they may be charged with death by auto.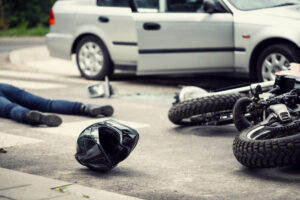 For the prosecution to prove their case, when a car or boat accident caused someone's death, the accused driver must have been engaged in reckless behavior.  N.J.S.A. 2C:11-5 cites various situations, such as driving after not having slept for more than 24 hours, driving while drowsy, talking or texting on a cell phone, and driving while intoxicated.  Not mentioned in the law itself, but watching movies or videos on an internal screen is a consideration.
Whether or not an action is considered reckless can sometimes become quite a conundrum.  For example, if Anna is starting a new medication and while driving becomes dizzy and drowsy, causing a serious accident with a fatality, she is responsible for the accident. Still, she didn't know the medication would cause her to feel ill.  Junior is racing against a friend down the New Jersey Turnpike.  He gets up to 100mph before losing control of his vehicle and smashing into two cars in front of him.  He was driving recklessly and was conscious of the danger he was putting himself and everyone else on the road.
Newton Lawyers Defending Death by Auto Charges in New Jersey
If you have been arrested for death by auto or vessel in New Jersey, you need a lawyer who understands the seriousness of these charges and will build a case to protect your rights and refute the proof from the prosecution. Maybe the police didn't follow proper procedures to measure your blood alcohol level.  Perhaps the accident was caused by a medical condition or emergency.  It is possible that a mechanical failure caused you to lose control of your car. Our job is to represent you to the best of our ability because it is your life on the line in Franklin, Sparta, Hopatcong, Lopatcong, Stillwater, Montague, Phillipsburg, Wantage, and throughout Sussex and Warren County. Contact us to speak with a lawyer immediately in a free consultation at 973-755-1695 or online, and we will get back to you shortly.