Domestic Violence Detention Hearing in Sussex County NJ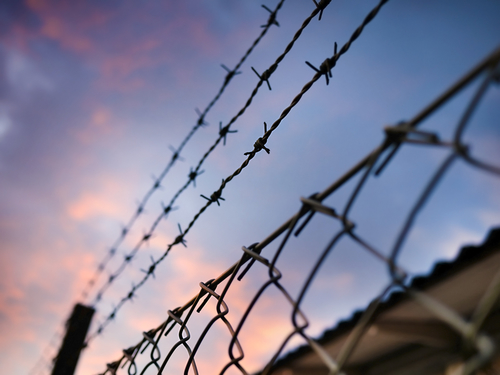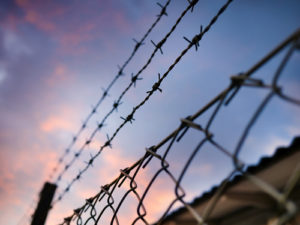 If you or a loved one has been arrested for domestic violence in Sussex County, you are likely filled with questions about what happens next. The first step in a domestic violence case after an arrest is a detention hearing. Here, our experienced attorneys answer the most common questions we are asked by clients accused of domestic violence. Please contact us anytime, day or night, for a free consultation about your specific domestic violence case. We defend clients facing a vast array of charges, including aggravated assault, terroristic threats, criminal mischief, harassment, and stalking. If you are facing a restraining order, we can help with this aspect of your case as well.
Arrested for domestic violence in Sussex County and I am being held in jail, Why?
If you have been arrested for domestic violence and you remain in jail, it means that the State filed a motion to detain you under New Jersey Court Rule 3:4A. This means that the Prosecutor is asking for the judge to hold you in jail without bail until the case resolves by a plea agreement, trial, or dismissal. Since New Jersey passed Bail Reform Legislation, there is a presumption of detention in domestic violence cases under New Jersey Court Rule. 3:4A (b)(a).
A detention hearing will be scheduled, within three days, before a Superior Court Judge in the County in which the alleged offense occurred. The Prosecutor can move the hearing, without anyone's consent, for up to three additional days.
Can I be kept in jail for a domestic violence disorderly persons offense?
You may think being detained means you must have been charged with a first, second, third or fourth degree crime or felony/ indictable offense, right? No, you may be held in the county jail by the Sussex County Superior Court, Criminal Division for a detention hearing on a disorderly persons offense like simple assault. The Superior court will determine whether you should be released or held while your case is pending. The case is remanded to Municipal Court after the detention hearing.
Am I entitled to an attorney?
Yes, you can retain your own attorney or the court will appoint an attorney to represent you at the hearing.
What are my rights at a bail hearing for domestic violence?
The State will has the right to present the information to the court in the form of written documents or by way of "proffer". This means that the State can offer police reports, photographs, recordings, statements, or any evidence for the judge to consider. The State does not have to produce witnesses but can instead rely upon the above. You have the right to testify, present witnesses, cross-examine witnesses, or to have your attorney proceed by "proffer".
Will I be released after a domestic violence arrest?
It is possible for you to be released. There is a presumption of detention in domestic violence cases and this makes it easier for the State to argue that you should be held. However, an experienced attorney can argue that there are factors in your favor that show that you are not a risk of committing another offense, that you do not pose a danger to the community and that you will not attempt to obstruct justice. Your attorney will argue that there are conditions that can be placed on you to limit your risk of re-offense, risk to the alleged victim, and to assure your appearance in court. For example, the court may require you to check in weekly by phone or in person with Pre-trial Services in the Superior Court and order you to have not contact with the alleged victim. Your lawyer may also argue that probable cause has not been established to believe that an offense was committed.
In order to hold you the State will try to show the opposite, that there is no amount of non- monetary conditions or combination of non-monetary and monetary conditions that would assure your appearance in court and the safety of others.
Factors that weigh in your favor are: employment, children, stable housing, length of residency in the state, relatives/contacts in the State/community, treatment, medical conditions, reasons for previous failures to appear, lack of criminal history, substantial length of time between offenses, an alternative place to stay to not return to the scene of alleged violence.
Can I be held without bail?
Yes, if you are not released at the hearing you may remain in jail until your case is heard or resolved or a motion for release is filed.
What if I am released?
If you are released you will be given an order outlining your conditions. You must follow the order. Failure to follow the order will result in a revocation of release. Do not have any direct or indirect contact with the witness or you may be subject to another charge.
Court for Bail in Sussex County, What Should I do Next?
If you do not have a lawyer, you need to contact one as soon as possible. Our Sussex County domestic violence defense lawyers will aggressively pursue justice and fight for your innocence. Call us today at 973-755-1695 for more information. We provide consultations free of charge.