Drinking Charges & Dry Towns in New Jersey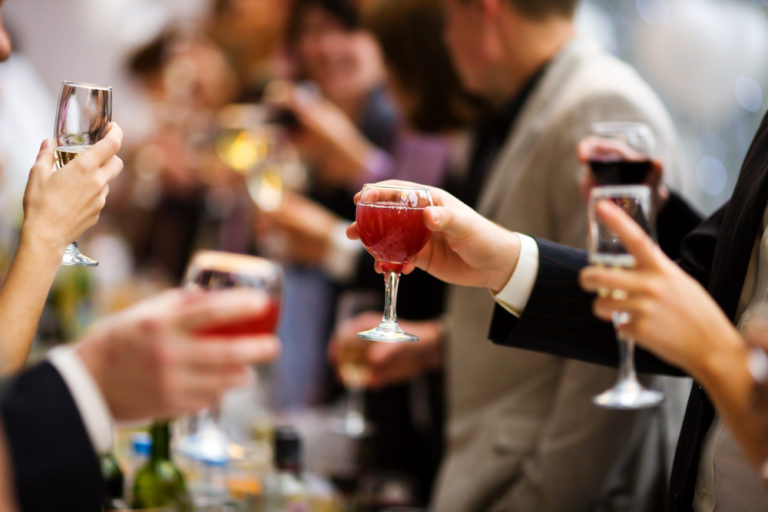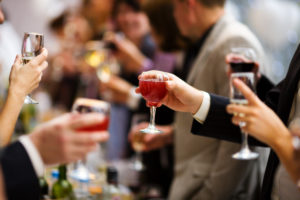 New Jersey is unique in many ways, and one of those ways is that it has several "dry towns" throughout the state. A dry town completely bans the sale of alcohol within city limits. This ban extends to every type of establishment, from grocery stores to bars. Often, our criminal defense lawyers are asked about drinking charges in dry towns and elsewhere in New Jersey, as people are arrested for alcohol related charges including disorderly conduct, underage alcohol possession, drunk driving, resisting arrest, and simple assault on a near daily basis. Here are some of the basics about dry towns in New Jersey and answers to frequently asked questions about drinking charges. If you would like to speak with an attorney about your specific case and how we can help defend you, call 973-755-1695 now.
Dry Towns and Drinking Alcohol in New Jersey
In general, a dry town prohibits the sale of alcohol in any establishment within its jurisdiction. There are some exceptions to this general rule, however. For example, making beer or wine is not prohibited in these towns. That means that you might still find breweries or wineries within the city, and you can often still go to these locations for tastings. Restaurants will also regularly offer BYOB (Bring Your Own Beverage) options—you can drink in that location, but you cannot buy your beverage from the restaurant. Nonetheless, some private places, like an Elks Lodge, may also be able to serve alcohol.
Many of these towns have chosen to be dry because of their connection to certain religious groups, including Quakers and Puritans. Some cities decided to remain dry as a result of the Prohibition. Some towns argue that having a dry community makes the entire area much more family friendly. However, many cities are choosing to do away with restrictions on the sale of alcohol, and these communities may not exist any longer as time goes on. Other towns are rural enough that there would be no one to sell alcohol even if it was permitted. For example, New Jersey liquor laws allow the city to have just one retail consumption liquor license for every 3,000 residents.
Can You Drink Legally in a Dry Town?
Contrary to popular belief, you will not be arrested in a dry town simply for consuming alcohol. You can also possess it and transport it as well. The only real difference is that you will not find any alcohol for sale within the town. You can certainly bring it to a friend's house, for instance, but you will likely need to purchase it out of town and bring it in with you.
Are Alcohol Offenses Treated Differently in Dry Towns?
New Jersey has state-wide laws regarding alcohol consumption, including underage laws and DWI restrictions. The requirements that must be met for these charges and the penalties will all stay the same throughout the state.
Interestingly, there is actually a higher incidence rate of DWI and underage drinking in dry towns. The potential rationale behind this phenomenon may have something to do with the fact that people have to travel further to get alcohol, which may mean that they are in their cars longer while intoxicated.
While New Jersey does not have any laws against being drunk in public, you can be arrested for disorderly conduct if you become loud, rowdy, or a police officer perceives your behavior as "improper" or offensive. The same rules apply in dry towns. You might be more likely to draw attention as someone who is drunk in a dry town, which may lead to a higher incidence of arrests. Although it may seem like a minor event, disorderly conduct is a criminal offense which will appear on a background check and may even result in up to 30 days in jail.
Lawyer Needed for Drinking Charges in Sparta, NJ
Alcohol related charges can result in serious legal consequences, even if the punishment doesn't seem to fit the crime. This is why it is vital to aggressively confront your drinking case and do whatever is possible to minimize or mitigate the potential penalties. Regardless of whether your alcohol incident occurred in a dry town or anywhere else in New Jersey, our team has the experience you need to address your charges. We defend clients in municipal courts throughout Warren County and Sussex County, including in Phillipsburg, Newton, Sparta, Hopatcong, Belvidere, Lopatcong, and Hackettstown. Call 973-755-1695 today for more information and a free consultation with a criminal lawyer who can discuss your defense.