Drugs in Your Car Could Get You Arrested in New Jersey
Sparta Drug Charge Defense Lawyers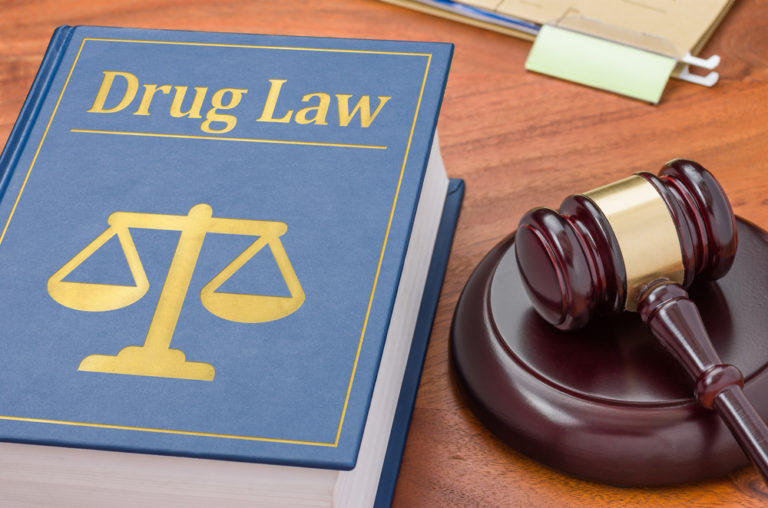 Many people drive with drugs in their cars and unfortunately, New Jersey police officers know this. Offices are frequently on the lookout for fogged windows, the spark of a lighter illuminating your dashboard, and the odor of marijuana emanating from a parked or moving vehicle. There are some common drug charges you can face if police find drugs in your car, many of which carry serious penalties upon conviction.
Fortunately, there are many ways to get drug charges arising from a vehicle search dismissed with help from a knowledgeable and experienced lawyer. For example, issues with the way the evidence was obtained can provide a path for dismissal after arguing a motion to suppress. If you are facing drug charges based on a traffic stop, call 973-755-1695 for a free initial consultation with a skilled criminal defense attorney on our team. We defend clients who have been arrested throughout Sussex County and Warren County NJ, including in Belvidere, Sparta, Newton, Phillipsburg, Hopatcong, Hackettstown, and Frankford, with the know-how to provide your top defense.
Charged with Drugs in my Car in Sussex County, What am I Facing?
When your car is searched during a traffic stop and police find drugs, you can face both criminal and traffic charges for possession of drugs in a vehicle. Some of the most common charges issued for drugs found in cars in New Jersey include:
CDS in a Motor Vehicle in Newton NJ
There is a specific motor vehicle violation for possessing a controlled dangerous substance while you are driving a car in New Jersey. If prosecutors prove that you were operating your car on a roadway and that you had a controlled dangerous substance like cocaine, heroin, meth, or marijuana, or prescription drugs without a prescription, you can be charged with a serious traffic violation. Basically, the state must simply prove that you possessed the drugs while operating the vehicle and that you knew you possessed the drugs. If you are convicted of this offense, you face a two-year driver's license suspension and significant fines.
Arrested for Drug Possession in my Car Phillipsburg NJ
You can also be charged with the separate crime of drug possession in violation of N.J.S.A. 2C:35-10 if you are caught with drugs in your car. New Jersey's drug possession crimes and sentences are very strict. For example, if you are caught with relatively safe prescription drugs (that are not Schedule V controlled substances), including codeine, or under 50 grams of marijuana, you can be charged with a disorderly persons offense. Upon conviction, you face fines up to $1,000 and up to six months in jail. You may also face a driver's license suspension for 6 months to a year.
If you have more serious drugs in your vehicle, including MDMA, cocaine, or heroin, you can be charged with a third degree crime for possession of a controlled dangerous substance, depending on the specific amount of the drug found. Third degree crimes carry potential sentences of 3-5 years in state prison and up to $15,000 in fines.
Facing Franklin NJ Intent to Distribute Charges after Search of my Car
Even worse, if the police catch you with enough of the substance in your car, they may charge you with intent to sell the drugs in question. Specifically, you can be charged with possession of a controlled dangerous substance with intent to distribute under N.J.S.A. 2C:35-5. Offices typically through your car for any baggies, wax, scales, or other objects that could be used for distribution to help prove these serious charges. Possession with intent to distribute is commonly charged as a second degree crime. According to the NJ criminal statutes, a conviction can result in 10 years in prison and fines up to $150,000.
Drug Paraphernalia in my Car Frankford NJ
You can also face a third criminal charge on top of all the charges above if police find drugs in your car and an item used to ingest, package, or otherwise use the substance: possession of drug paraphernalia. If officers conduct a search of your vehicle and subsequently find a bong, sharps, spoons and lighters, and other items used to help you take the drugs they found in your car, they may charge you with a disorderly persons offense for possessing drug paraphernalia. A conviction for a drug paraphernalia offense could mean up to an additional six months in jail and another $1,000 in fines.
Warren County NJ Drugs in a Car Attorney Free Consultation
Clearly, being arrested for drugs in your car is a serious situation and you need a strategic approach to your defense. Get a free consultation with a knowledgeable lawyer defending clients facing drug charges from motor vehicle searches in who knows how to deliver results in Andover, Sussex, Belvidere, Washington, Allamuchy, and Franklin. Our criminal defense lawyers defend clients in Warren County Superior Court and Sussex County Superior Court on a regular basis, as well as local municipal courts in these counties. Contact us 24/7 for a free consultation by calling 973-755-1695 or contacting us online today.