Criminal Defense Attorneys in Franklin, New Jersey
Charged with an Offense in Franklin Borough NJ?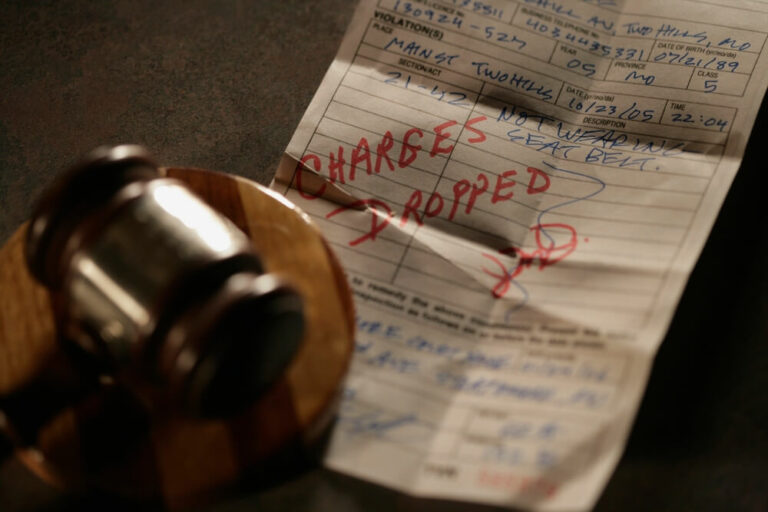 It's a question we as criminal defense lawyers for clients in Franklin, NJ often hear: I am scheduled to appear in Franklin Municipal Court and this is my first criminal offense. Will I go to jail?  Depending on your offense, if this is your first time in court you may be in a better position to face less severe penalties. Commonly, Municipal Courts hear cases with less severe punishments, fines and sentences.  This means that offenses carrying penalties with lifetime imprisonment do not occur in a Municipal Court. Of course, the circumstances vary for each defendant, his or her criminal history and more, but generally if your case is in a Municipal Court and remains there then you are not likely facing imprisonment for this offense. Nevertheless, a conviction in Franklin Municipal Court is by no means without consequences. Depending on the offense, you could face months in jail and fines in the hundreds or more. This type case may involve a criminal disorderly persons offense, a DWI charge, or another significant violation of New Jersey laws. If the offense is criminal in nature, you are also left with a criminal record that can cause problems for you for years into the future. On top of that, you could be placed on probation, forced to pay restitution, have your driver's license suspended, and face a companion case in the form of a restraining order.
So, while the case appears minor on the face of it, delving into the specific charges and penalties you now face can be illuminating, and not in a positive way. For this reason, it is so crucial to have legal guidance and an aggressive defense approach, offered by a Franklin NJ criminal lawyer who can fight for your optimal outcome. Call The Tormey Law Firm for a free consultation about your Franklin Borough or Sussex County arrest and criminal or traffic offenses, so that we can vigorously defend against your charges today. You can reach our firm anytime by calling 973-755-1695 to speak to an attorney right away. 
Franklin Municipal Court
The Franklin Municipal Court is located at: 46 Main Street, Franklin, NJ 07416.  The Court can be reached by phone: 973-827-9280 at ext.: 107 or 108, fax: 973-827-092, or email: franklincourt@franklinborough.org.
Municipal Court Judge is Hon. James G. Devine, JMC

Court Administrator: Lorraine Spirito

Deputy Court Administrator: Lauren Mitchener

Prosecutor: Anthony Den Uyl
The Court's hours of operation are Monday through Friday 8:30am to 4:00pm.  Generally, Court sessions are on Mondays and Wednesdays at 6:00pm, however, days and times may vary. Visit the Franklin Municipal Court website to know more when preparing to appear.
The Franklin Police Department is located at: 15 Corkhill Road, Franklin Borough, NJ 07416 and be reached by phone at: 973-827-7700.  
Your Franklin NJ Court Case
Municipal Courts hear various misdemeanor offenses, traffic tickets, DWI/DUI, and Municipal Ordinance violations. A disorderly persons offense is a misdemeanor, which means there are lesser penalties involved than there would be for an indictable or felony offense. Despite the lower penalties, disorderly persons offenses still show up on background checks. Petty disorderly persons offenses carry even lesser fines than disorderly persons offenses, but equally show up on background checks. Disorderly persons charges range from simple assault, to disorderly conduct, possession of less than 4 prescription pills, drug paraphernalia, shoplifting less than $200, and more.  
If you have been charged with a petty disorderly persons offense for disorderly conduct, and the offense has been downgraded to a Municipal Ordinance, the matter remains in the Municipal Court.  In fact, municipal ordinance violations commonly are disposed of by the payment of fines and do not show on criminal background checks.  Municipal Ordinance violations are similar to disturbing the peace or public nuisance violations.  
Restraining Orders Filed in Franklin, New Jersey
But, what if you are the defendant in a temporary or final restraining order? Although the Municipal Court does not govern or have the jurisdiction to hear a final restraining order hearing, in some instances it can govern the issuance of a temporary restraining order.  Many times, a Temporary Restraining Order is issued by a Superior Court in New Jersey or the local police department giving rise to the allegations.  However, a Municipal Court Judge may also grant the temporary restraining order. The extent of jurisdiction by Municipal Courts with regard to restraining orders is the Judge issuing a temporary order or with certain violations related to the order.
If you have a restraining order violation, contempt charges may be brought against you which may also bring your case to the Franklin Municipal Court or the Sussex County Superior Court.  Depending on the facts and circumstances of the violation, contempt is classified either as a fourth-degree crime or a disorderly persons offense.  Overall, contempt shows that you, as a defendant, are a continued danger to the plaintiff.  Contempt charges vary between disorderly persons offenses or felonies if the defendant commits another crime while violating the restraining order.  For example, if the defendant commits a domestic violence offense in conjunction with the restraining order violation, i.e., by causing injury or placing the plaintiff at risk for such, then the charge may be elevated to a felony.   
Assault Charges in Franklin Borough NJ
A common disorderly persons offense heard in Municipal Courts is simple assault. Simple assault can be classified as a disorderly persons or a petty disorderly persons offense.  A typical disorderly persons conviction for simple assault may be punishable by six months in jail and a $1000 fine. A defendant can be found guilty of simple assault in a variety of scenarios if he or she attempts or causes injury to another. The petty version of this offense applies only to cases of mutual fighting, punishable by 30 days in jail and a $500 fine.
What is the difference between aggravated assault and simple assault and why isn't an aggravated assault charge heard at the Municipal Court? Aggravated assault is considered a felony charge and the Superior Court has jurisdiction to hear felonies or indictable crimes. With that being said, an indictable offense is classified by degrees: first, second, third, and fourth. Indictable offenses generally carry a possible term of incarceration beyond one year.  
Trials in Franklin Municipal Court and Appealing the Court's Decision
 A trial in a Municipal Court is different from one in the Superior Court because in a Municipal Court, the Judge also in a sense acts as the "jury" or decision maker.  If you are found guilty and sentenced in a Municipal Court but find that facts or the law does not support a Judge's decision, then you may file for an appeal within 20 days from the date you have been found guilty.  An appeal would be heard at the Superior Court.  For example, if you are appealing the decision in your Franklin Municipal Court, your appeal would be in the Sussex County Superior Court, located at 43-47 High Street, Newton, New Jersey 07860.  The Court's phone number is 862-397-5700.  There are many nuances when filing an appeal so it is important to get each step correct or your appeal will not be heard.  
About Franklin Borough New Jersey
Franklin Borough is defined as a "small town with a big heart," "having a population of just under 5,000 people with an area of 4.6 square miles," and the "'Fluorescent Mineral Capital of the World'" because of its mining and minerals in this region.  For such a small location, this borough is known for the city-like and rural amenities it offers to residents and visitors of Sussex County. In addition, Route 23 and County Route 517 are main highways/roadways that serve the area. For more information about the Borough, visit the Franklin Borough NJ Official Site.
Contact a Franklin Criminal Lawyer Now for a Free Consultation
If you are facing charges out of Franklin, NJ, you can reach our firm anytime by calling 973-755-1695 for a free lawyer consultation. We are here to talk to you about your case and all of the ways that we can get you through and to the other side of it.