Hamburg Man Accused of Manufacturing Firearms in Franklin Borough, NJ
Franklin Borough Police Arrest Local Foreman Who Allegedly Built Illegal Assault Weapons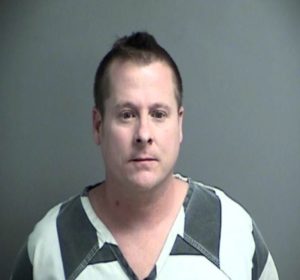 Franklin Borough police arrested a man who allegedly had an arsenal of illegal guns at his machine shop. The suspect is 38-year-old Russell Watt, a resident of Hamburg in Sussex County, New Jersey. He was arrested by law enforcement after authorities reportedly found weapons at a Franklin Borough business where Watt works as the foreman. Detectives with the Franklin Borough Police Department happened to come upon Watt in the course of an investigation into an unrelated criminal matter.
Once police began to focus on Watt, they quickly zeroed in on the machine shop in Franklin Borough and obtained a search warrant for the premises. Law enforcement officials then executed the search warrant and allegedly discovered the cache of illegal weapons. According to authorities, police found between 15 and 20 guns that Watt was manufacturing at the facility: fully automatic machine guns, 12-gauge shotguns, 16-gauge shotguns, 40-caliber handguns, revolvers, long guns, and the lower part of multiple AR-15 guns that were in the process of being manufactured. Police also allegedly found, and seized, bump stocks, high-capacity magazines, and hollow point ammunition.
Sussex County prosecutors have alleged that Watt used firearms parts to build the weapons at the Franklin Borough machine shop. It has not been revealed if authorities have evidence to indicate that Watt illegally sold the manufactured firearms. At this time, Watt has not been formally charged with gun trafficking offenses.
The Graves Act: Mandatory Minimum Penalties for Gun Crimes in New Jersey
Watt has been charged with numerous criminal weapons offenses, including unlawful possession of an assault weapon, unlawful possession of a machine gun, manufacturing weapons, manufacturing/transporting/disposing/defacing a weapon, and possession of hollow point bullets. All these charges are classified as felony-level offenses and carry severe penalties that include prison time.
Under the NJ Graves Act, a conviction for certain felony gun crimes can result in a mandatory minimum term of incarceration in New Jersey State Prison. As set forth by N.J.S.A. 2C:43-6, the Graves Act requires New Jersey superior court judges to sentence felony firearms possession offenders to at least five years in prison – and three years must be served before the offender becomes eligible for release on parole.
In this case, Watt is already behind bars. After being placed under arrest and processed by Franklin Borough law enforcement, Watt was moved to the Keogh-Dwyer Correctional Facility in Newton, NJ. Under new bail guidelines established by the New Jersey legislature, it's very possible that Watt will be forced to remain in jail until the criminal case is resolved.
Contact Experienced Franklin Borough Gun Crime Attorney Travis Tormey to Discuss Your Criminal Charges
If you were arrested for a criminal weapons offense in Franklin Borough, Hamburg, Newton, or anywhere else in Sussex County, NJ, you probably have a lot of questions about how to fight the charges and avoid the most severe penalties. Travis J. Tormey is an experienced criminal defense attorney who can advise you and help you get through the legal process. Contact Attorney Tormey today to schedule a free consultation about your case.