Hopatcong Man Pleads Guilty to Felony Charges for Kidnapping Sons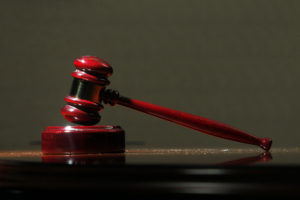 A Hopatcong New Jersey man is likely headed to prison after pleading guilty to felony-level charges for disappearing with his two children in 2015.
The suspect is a 38-year-old resident of Hopatcong, NJ. On February 9, 2015, he allegedly kidnapped his two young kids during a custody dispute with their mother. The suspect was supposed to return the children to their mom's Landing NJ home, but he instead fled the state with them.
Law enforcement searched across the U.S. for the suspect and the victims before eventually locating them at a hotel in Florida on March 18, 2015. The suspect was subsequently placed under arrest and extradited back to Sussex County, New Jersey.
Once in NJ, the suspect was charged with crimes that included first degree kidnapping and second degree interference of custody.
A conviction on the most serious charges of kidnapping could have resulted in a sentence of 20 years in prison. However, the suspect avoided trial on the kidnapping charges by reaching a plea deal with Sussex County prosecutors and pleading guilty to the interference of custody charges.
When the suspect is sentenced on the very serious criminal charges, he faces up to 10 years in NJ State Prison.
The suspect will remain in the Sussex County Jail until he is formally sentenced on April 21, 2017.
For further information about this case, read the NJ.com article, "Dad Who Fled with Sons, Causing Massive Search Reportedly Pleads Guilty."