Hopatcong NJ Cop Charged with Simple Assault, Harassment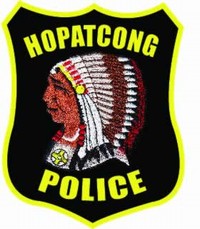 A Hopatcong NJ cop who allegedly assaulted a prankster at police headquarters may be allowed to plead guilty to harassment charges and avoid jail time.
The suspect is a police officer with the Hopatcong Police Department. He was arrested last year after he allegedly slapped a man wearing a bunny suit and causing a mild disturbance at Hopatcong police headquarters. The violent incident was reportedly captured on cell phone video by the victim's brother.
Following an internal affairs investigation, Hopatcong police arrested the suspect and charged him with simple assault.
Now the suspect could avoid trial altogether. That's because the Sparta Municipal Court judge is weighing the pros and cons of a plea agreement between the suspect and the Sussex County Prosecutor's Office. Under the terms of the plea deal, the suspect would be allowed to plead guilty to harassment.
A conviction for harassment carries a potential jail term of 30 days, while a conviction for simple assault could result in a sentence of six months in jail.
While the criminal charges against the suspect are pending, he has been placed on administrative duty with the Hopatcong Police Department.
Meanwhile, the victim was initially charged with disorderly conduct but managed to get those charges dropped.
For more information about this case, read the NJ.com article, "Cop Who Slapped Bunny-Suited Prankster May Get a Lesser Charge."