Hopatcong NJ Man Accused of Stealing Cans of Soup from Donation Box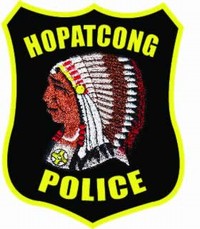 Hopatcong NJ police recently arrested a local man accused of stealing soup from a post office donation box.
The suspect is a 61-year-old resident of Hopatcong, New Jersey. According to law enforcement, he stole three cans of soup from the donation box at the Hopatcong Post Office. The box was set up so that people could donate food and other items to the Westside Methodist Church in Hopatcong, NJ.
A police officer happened to notice the suspect and recognized him as someone wanted on arrest warrant for simple assault. The cop stopped the suspect and talked to him about the warrant.
While being questioned by the Hopatcong police officer, the suspect reportedly confessed to stealing the cans of soup: two cans of Campbell's soup and one can of Progresso soup.
In addition to facing the assault charges for the earlier incident, the suspect has now been charged with theft of movable property.
After the suspect was taken into police custody and remanded to the Keogh-Dwyer Correctional Facility, the three cans of soup that he allegedly tried to steal were returned to the Hopatcong Women's Club.
For more information about this case, view the NJ.com article, "Man Charged with Stealing Soup from Post Office Donation Box."