Hopatcong NJ Middle School Teacher Pleads Guilty to Sex Crime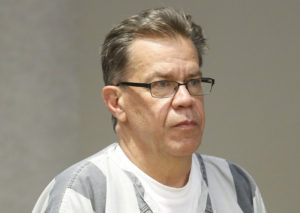 A Mount Olive NJ man who taught at Hopatcong Middle School is headed to prison after pleading guilty to sexually touching a student.
The suspect is a 58-year-old man from Mount Olive in Morris County, New Jersey. He was arrested last year and charged with numerous sex crimes.
Law enforcement made the arrest in July 2016 after investigating the suspect for allegedly making sexual contact with a female student at Hopatcong Middle School, where he worked as a social studies teacher. According to Sussex County prosecutors, the suspect had an "inappropriate relationship" with a juvenile at the middle school. The suspect allegedly touched the minor's buttocks and kissed her several times.
The suspect was charged with endangering the welfare of a child and criminal sexual contact.
The suspect ultimately avoided trial in Sussex County Superior Court, located in Newton NJ, by reaching a plea agreement with the Sussex County Prosecutor's Office.
Now the suspect has been sentenced to three years behind bars. He recently appeared in superior court for a formal sentencing hearing.
In addition to serving time in New Jersey State Prison, the suspect will also be required to register as a convicted sex offender under Megan's Law.
A short time after the suspect was placed under arrest and charged with the sexual offenses, he retired from teaching. The suspect's guilty plea to the sex crimes means that he will be barred from working as a teacher in the State of New Jersey going forward.
For more information about this case, read the NJ.com article, "Ex-Teacher Who Kissed, Touched 14-Year-Old Girl Reportedly Gets 3 Years."