How to File a Restraining Order in Sussex County NJ
Need to File a Restraining Order in Newton, NJ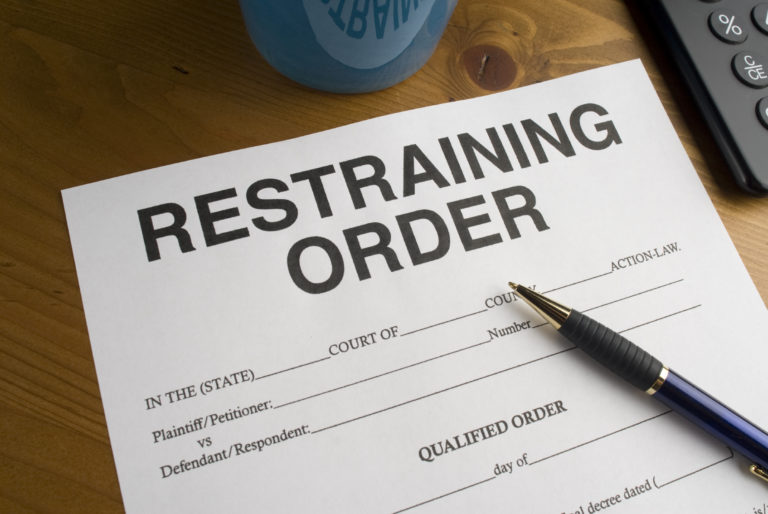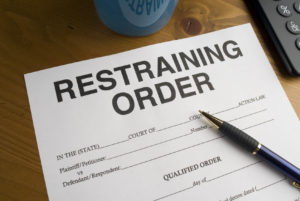 A restraining order prohibits someone from carrying out certain acts in New Jersey. It usually deals with contact, approaching, or otherwise interacting with another person. It also often extends to family members and friends as well. It applies to everywhere you are—work, home, school, and more. Requests for restraining orders often occur in the context of domestic violence situations or when couples are going through a divorce. If you are seeking a restraining order and need to know how to file a restraining order in Sussex County, New Jersey, this article provides helpful information. You can also contact our experienced restraining order attorneys at 973-755-1695 for a free consultation about your specific situation.
What does a Restraining Order do?
A restraining order is specifically designed to protect you when you feel threatened by another person or unsafe for any valid reason. It can also prevent an individual from using or possessing a firearm. It can remove children from home on a temporary basis as well. A restraining order is intended to prevent victims from suffering from violence, including things like:
Getting a Restraining Order in Sussex County, New Jersey
New Jersey has made it a priority to help victims of domestic violence when they feel threatened. You can often get a temporary restraining order (TRO) right away in many circumstances. To file a restraining order in Sussex County, you can go to the Sussex County Superior Court, Family Division, located in Newton, NJ during regular business hours. You can also contact your local police department if your request is outside of regular business hours. If you feel like you are in immediate danger, call 911 so you can get emergency assistance.
A TRO is issued by a judge who examines the facts of the situation and determines that there are sufficient grounds to implement a temporary restraining order to protect the victim. Once the TRO is ordered, law enforcement will serve the defendant with the order and let them know when the hearing on the final restraining order is scheduled. The police will also likely take any weapons, specifically firearms, away from the defendant.
If the defendant and the plaintiff live in the same place, the defendant will be required to leave and stay somewhere else while the restraining order is in place. It does not matter who owns the location or who may have been renting the place first—the defendant must leave at least temporarily under these circumstances.
From TRO to FRO in a Restraining Order Case
If you obtain a temporary restraining order, the Court will schedule a hearing on the final restraining order within 10 days of your initial request. That means that a TRO will only last, at most, until the final hearing takes place. At the FRO hearing, you and your alleged abuser will have an opportunity to testify and explain your side to the judge. Then, the judge will determine whether issuing a Final Restraining Order (FRO) is appropriate. The judge must find the following to issue an FRO:
The parties have a qualified domestic relationship;
The defendant committed an act of domestic violence; and
There is an immediate need for restraints to prevent further episodes of violence.
An FRO is much more detailed than a TRO. It sets out particular information about what a defendant can and cannot do in relation to the victim. They may cover additional items that you did not realize, including:
Financial support payments, so the victim can pay the rent or mortgage
Counseling or therapy
Temporary custody of minor children
Possession of personal property
There is no time limit on FROs in New Jersey, meaning a final restraining order is permanent unless removed by a judge at a later date.
Restraining Order Attorneys in Vernon, NJ
If you need a restraining order in Sussex County or if you are attempting to fight one, you need legal help. The experienced Sussex County restraining order lawyers at The Tormey Law Firm can be great resources during this critical time. We handle restraining order hearings in New Jersey on a weekly basis and our team is committed to fighting for you. Call 973-755-1695 to learn more and receive a free consultation about your restraining order case.