Mansfield Township Man Allegedly Caused DWI Accident in Hackettstown, NJ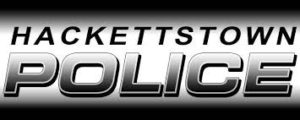 Hackettstown cops recently arrested a Mansfield Township man accused of Driving While Intoxicated (DWI) and causing an accident in a school zone.
The suspect is a 33-year-old man who lives in the Port Murray section of Mansfield Township, New Jersey. According to authorities, he was seen driving a black Subaru on Route 517 in Hackettstown NJ around 10:23 a.m. A witness reported that the suspect hopped the curb on the highway, crashed into a street sign, and then continued driving away.
Detectives with the Hackettstown Police Department investigated the auto accident and found a hubcap at the scene of the crash. Police canvassed the area and located the suspect's car, which was reportedly missing a hubcap.
Hackettstown NJ police officers also allegedly saw the suspect attempting to repair a tire on his vehicle.
When Hackettstown cops spoke to the suspect, they reportedly detected the odor of alcohol on his breath. The suspect was subsequently placed under arrest and charged with Driving While Intoxicated, drunk driving in a school zone, Refusal to Submit to a Breath Test, and leaving the scene of an accident. The suspect was also cited for multiple traffic violations, including reckless driving.
To learn more about this case, read the NJ.com article, "Cops: Drunken Driver Who Fled Crash Is Found Fixing Flat Tire."