Brooklyn Man Arrested, Allegedly Stole Comics from Marvel Exec in Sparta, NJ
Sparta Township Police Nab Handyman Accused of Stealing Art, Comics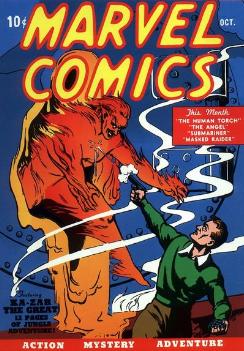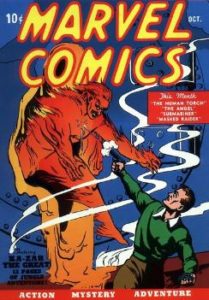 A Brooklyn, NY handyman is now in police custody after being connected to the theft of expensive comic books and artwork from a Marvel executive in Sparta Township, NJ. The suspect in the highly publicized theft case is Francesco Bove, a 64-year-old resident of Brooklyn, New York. Bove worked as a handyman and was hired to do repairs to a home belonging to Joseph Quesada, the former editor-in-chief, and current chief creative officer, of Marvel Comics. Quesada's house in Sparta was seriously damaged when a pipe broke and leaked water. This prompted Quesada to enlist Bove to clean the property and make repairs.
Unwanted Guests at Marvel Exec's Home in Sparta, NJ
The Sparta Township residence was unoccupied while the repair work was supposed to be done by Bove. According to authorities, Bove took advantage of this situation by moving into the residence with his girlfriend. Quesada learned about the unwanted guests at his Sparta, NJ house when his wife took a look at security cameras and saw that the screens had been intentionally blacked out. Quesada soon terminated Bove's employment and instructed the handyman to leave the premises.
After being found out, Bove and his girlfriend allegedly stole valuable pieces from Quesada's art collection. The pair allegedly removed expensive artwork from the home and sold the items to various art dealers and auction houses. Bove and his girlfriend also allegedly stole several expensive comic books from the Sparta home, including a very rare "Daredevil" comic. The total value of the stolen property is said to be more than $239,000.
Once the artwork had been shipped to dealers, Bove reportedly left the country for a short time and went to Italy. When Bove returned to the U.S., law enforcement tracked him down in New York City and placed him under arrest.
N.J.S.A. 2C:20-2: Theft of Movable Property in New Jersey
Bove is now in police custody in NYC and awaiting extradition to Sparta Township so that he can face criminal charges in Sussex County Superior Court in Newton, NJ. Sussex County prosecutors have already charged Bove with burglary and theft of movable property. If Bove does not reach a plea deal with prosecutors and ultimately stands trial before a jury, he could potentially face many years behind bars. That's because the penalties for theft crimes in New Jersey are typically determined by the value of the stolen property. In this case, the value of the stolen artwork and comics exceeds $75,000, which means that the theft charges against Bove are likely to be classified as a first degree felony. A conviction for first degree theft in NJ can result in a sentence of 10-20 years in state prison.
Contact Travis Tormey to Fight Felony Theft Charges in Sussex County, NJ
If you have been charged with theft, fraud, burglary, or any other type of property crime in Sussex County, NJ, it is imperative that you have a qualified criminal defense attorney on your side. The penalties for a theft crime conviction can be severe, so do not take any chances. Travis Tormey is an experienced criminal defense lawyer who knows how to contest theft charges and help defendants in these types of cases avoid jail time. Call Attorney Tormey today at 973-755-1695, or use the online contact form to schedule a free consultation.