Newark Man Pleads Guilty to Armed Robbery Charges in Wantage, NJ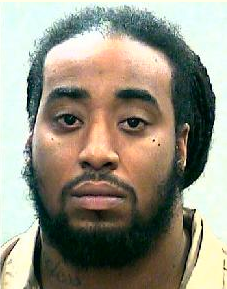 A Newark NJ man was recently sentenced to 30 years behind bars for committing an armed robbery at a motel located in Wantage, New Jersey.
The suspect is a 31-year-old man from Newark, New Jersey. He was arrested last year after Sussex County law enforcement connected him to an armed robbery at a Wantage motel in December 2011.
According to authorities, the suspect used a handgun to hold up two people at the Rolling Hills Motel in Wantage, NJ. The suspect was one of two men who burst into a motel room and robbed the two occupants of the room.
Police officers quickly arrived at the scene and apprehended the two robbery suspects.
The Newark suspect was charged with numerous criminal offenses, including armed robbery, kidnapping, unlawful possession of a weapon, and a certain persons offense for being a convicted felon illegally in possession of a firearm. The certain persons offense charge stemmed from the suspect's prior conviction for murder.
The suspect ultimately avoided trial on the most recent charges by reaching a plea deal with prosecutors. The suspect pleaded guilty to the armed robbery charges and the certain persons offense charges. In exchange for the suspect's guilty plea, Sussex County prosecutors agreed to drop the other criminal charges and recommend that he be sentenced to a term of incarceration of 30 years in NJ State Prison.
Now the suspect has been formally sentenced in the case. He recently appeared in Sussex County Superior Court, located in Newton NJ, and was sentenced to 30 years behind bars.
For additional information about this case, go to the NJ.com article, "Convicted Killer Gets 30 Years for Armed Robbery at Wantage Motel."