Newton NJ Man Faces Burglary Charges in Hudson County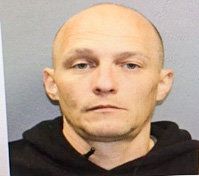 Police recently arrested a Newton NJ man who allegedly committed at least two burglaries in Secaucus, New Jersey.
The suspect is a 39-year-old resident of Newton in Sussex County, New Jersey. According to authorities, the suspect burglarized two residences located in Secaucus in Hudson County, NJ.
Both burglaries were allegedly committed on the same day. The first break-in reportedly occurred a short time after 10:30 a.m. at a home on Pandolfi Avenue in Secaucus NJ. The owner of the house dialed 911 to report that someone was attempting to break into the residence.
Secaucus NJ police officers rushed to the scene, but the suspect had already fled the area without actually getting inside the house.
Police officers canvassed the neighborhood and quickly located the suspect. Following a brief chase on foot, cops caught up to the suspect and placed him under arrest.
During a subsequent search of the suspect, Secaucus NJ cops reportedly discovered heroin, hypodermic needles, and burglary tools. The suspect was subsequently charged with multiple crimes, including burglary, possession of burglary tools, criminal mischief, resisting arrest, possession of heroin, and possession of hypodermic needles.
The suspect was later charged with a second count of burglary when a homeowner on Third Street in Secaucus contacted law enforcement and reported that the suspect had broken into his house as well. As a result, the suspect was also charged with theft of movable property.
To learn more about this case, read the NJ.com article, "Sussex County Man Burglarized One Secaucus Home, Tried for Another: Police."