Phillipsburg Municipal Court Defense Lawyers
Criminal & Traffic Attorneys for Clients charged in Phillipsburg, New Jersey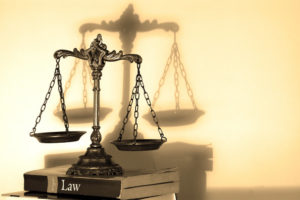 Given Phillipsburg's close proximity to Pennsylvania, individuals are approximately 20 minutes away from the Lehigh Valley International Airport. The area is known for its historic industrial beginnings, rural atmosphere, urban development and closeness to the Pocono Mountains. There are tons of notable places and things to do in the Phillipsburg area, so arrests, criminal charges, traffic tickets, and restraining orders are issued frequently within the town's jurisdiction. Mostly, Municipal Courts hear traffic offenses, criminal offenses and local ordinance violations. Some local ordinance violations include littering, disturbing the peace, public intoxication, urinating in public and more. On the reverse side of the coin, Superior Courts handle more serious charges for indictable crimes, such as burglary, aggravated assault, and eluding an officer.
When you need defense for any type of criminal, traffic, or domestic violence matter in Phillipsburg, you have access to the dedicated and experienced defense attorneys at our law firm, serving all of Warren County, New Jersey. With thousands of successful results on behalf of clients charged with crimes ranging from gun possession to drunk driving, we can provide the legal counsel and aggressive defense you are searching for when you want nothing but the best possible result in your case. Regardless of the allegations against you, we will combat them tooth and nail, using our combined experience prosecuting criminal cases, appealing criminal, gun, and restraining order matters, serving as clerks for Superior Court judges, and working in the United States Attorney's Office in New Jersey. Contact our nearby offices if you would like to speak with an attorney regarding your case. The consultation is always provided free of charge. Please do not hesitate to call 973-755-1695 for immediate assistance.
Phillipsburg Municipal Court
The Phillipsburg Municipal Court hears Motor Vehicle violations, petty disorderly persons offenses, disorderly persons offenses, local ordinance violations and the like. In addition to what is normally offered by the Municipal Court, Phillipsburg also offers a Community Dispute Resolution Program that aids in resolving minor disputes.
The Phillipsburg Municipal Court shares a Court with the Alpha Municipal Court. Thus, the Court's mailing address is 1001 East Boulevard, Alpha, New Jersey. The hours of operation are 8:30am to 4:30pm, Monday through Friday. Court sessions are held every Wednesday at 11:00am with video conferences scheduled for 6:00pm. The main phone number is (908)454-3211 and the fax number is (908) 454-8241.
Phillipsburg Municipal Court is comprised of:
The Municipal Court Judge – the Honorable Gerard J. Shamey,
The Certified Court Administrator—Lauri Kaulius
The Deputy Court Administrator—Kristi Anthes
Violations Clerk—Dawn Perry
Municipal Prosecutor—Steven Siegel
Public Defender—Jennifer Toth
Click on the following links for more information about the Phillipsburg Municipal Court.
The Phillipsburg Police Department can be reached by phone at: (908) 454-5501 and is located at: 675 Corliss Avenue, Suite 1, Phillipsburg, New Jersey 08865.
Traffic Tickets in Phillipsburg NJ
If you receive a motor vehicle ticket in Phillipsburg then you will likely come into contact with the Municipal Court. The Municipal Court has jurisdiction or "authority" to hear a variety of matters, but the most significant traffic passing through the Municipal Court relates to moving and non-moving traffic violations. The most common tickets include speeding, unsafe lane change, reckless driving, careless driving, tailgating, improper passing, improper turns, driving while suspended, driving without insurance, failure to stop at a traffic light, failure to observe a stop or yield sign and much more. Other common vehicle-related offenses in New Jersey relate to DWI charges, improper passing of a school bus, leaving the scene of an accident, illegal window tints and parking tickets.
Generally, a ticket has a Court identification number or Court I.D., a Ticket Prefix and a Ticket Number. Following the related Court information, there are personal identifiers including Name, Address, Sex, Date of Birth, Driver's License Number, Vehicle Information, and the underlying offense. The ticket also provides whether a Court Appearance is required and if so, the applicable Court date.
Phillipsburg NJ Criminal Charges
Criminal offenses in Municipal Courts are characterized as petty disorderly persons and disorderly persons offenses. Some examples of these offenses include: simple assault, disorderly conduct, certain CDS possession offenses like marijuana possession less than 50 grams, possession of paraphernalia, and more. For disorderly persons offenses and petty disorderly persons offenses, a complaint is usually issued by the local police officer or through a Citizen's complaint. Subject to the actual charge at hand, the Complaint will either be sent to the Warren County Prosecutor's Office and handled in the Warren County Superior Court, or remain in the local Municipal Court.
A Criminal Complaint also has a Court Code, a prefix indicating whether the matter is a Summons or a Warrant, the year of the offense and the sequence number. This string of numbers and letters ultimately indicate your Complaint Number. The Complainant is the State in this matter and indicates the charge(s), the dates of the offense(s), and the date the individual is summoned to appear in court.
The key distinction between an offense in Phillipsburg Municipal Court and an indictable crime in the Warren County Superior Court is the type of offense and the resulting penalties for it. Once convicted, indictable crimes result in greater fines and a more serious sentence. Municipal cases lead to lesser fines and penalties comparatively. If you plead to an offense, you may be asked questions on the record by the Judge to corroborate your plea. If found guilty and sentenced in a Municipal Court case, but the facts or law do not support a Judge's decision, then one may file for an appeal within 20 days from the date he or she has been found guilty. An appeal would be heard at the Superior Court. When filing a Municipal appeal, there are specific guidelines that must be followed.
Can I expunge my Phillipsburg Municipal Court Case?
With the integration of new expungement laws, you may be eligible to file an expungement petition for up to five disorderly persons offenses in New Jersey after the expiration of a period of five years from the date of one's most recent conviction. However, if you have an indictable conviction, you are eligible to only have up to three disorderly persons convictions in order to file for expungement.
Was your Municipal Court matter dismissed? If so, on the same day of your dismissal you can file for an automatic or "expedited expungement." Since it is considered an acquittal, once the expungement goes through, the Municipal Court is required to expunge their own records after the order comes in from the Superior Court.
About Phillipsburg NJ
Phillipsburg is situated along the Delaware River and is remarkably close to Pennsylvania. The area borders Lopatcong and Pohatcong in New Jersey in addition to Easton, Williams Township and the Delaware River in Pennsylvania. This town is part of Warren County and is located in western New Jersey. It has a total population of close to 15,000 residents according to the 2010 Census. The total land area of this town is approximately 3.31 square miles and is considered a hub for transportation and shipping with a direct connection to New York City because of the major railways in the area. In addition to the railways, Phillipsburg is also served by bridges, roadways, and highways. Particularly, Route 22, Route 122 and Interstate 78 pass through the area and provide transport into Pennsylvania. Phillipsburg is considered a midway point between Philadelphia and New York City. Notable bridges in Phillipsburg include Easton-Phillipsburg Toll Bridge, Northampton Street Bridge and the Interstate 78 Toll Bridge. For more information about Phillipsburg, visit their official website.
Facing Charges in Phillipsburg? Get Defense Help Today
The Tormey Law Firm is experienced and ready to assist you in handling your Phillipsburg and/or Warren County offenses. We can help with any criminal charge, traffic violation, or restraining order case when you are on the unfortunate side of the aisle in court. Our lawyers regularly defend cases in Phillipsburg Municipal and Warren County Superior courts and we can answer any questions you may have. If you need answers and additional information about defense and criminal matters in Phillipsburg, call 973-755-1695 or request a free consultation online. Our law firm is here to serve you 24/7.