Police Want to Question Me in New Jersey
Criminal Defense Lawyers Explain Your Rights When Under Police Investigation in Sussex & Warren County, NJ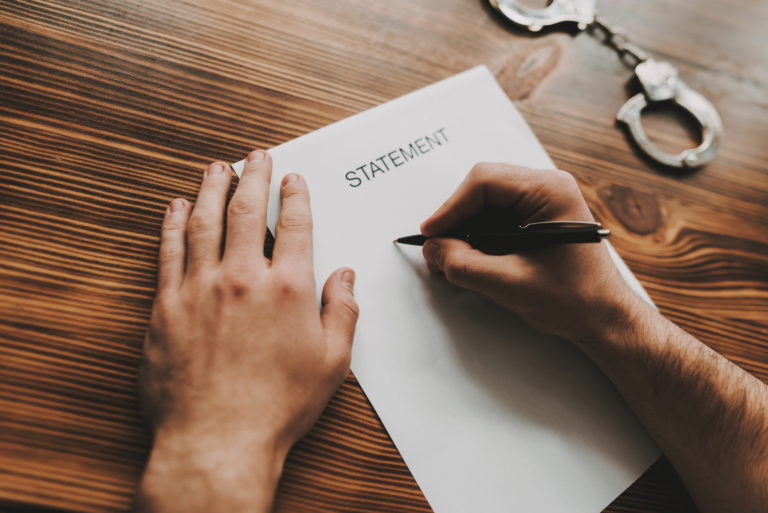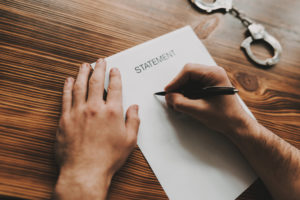 Being under police investigation in New Jersey can be extremely confusing and scary. The entire process is often overwhelming for not only the person charged but also concerned family and friends. You may be unsure of what you should and should not do. If you are scared because police want you to come in for questioning, you are certainly not alone. Many people do not know or understand their rights when they are contacted by police with questions. Below are just a few need-to-know rights that you should keep in mind if you ever find yourself or a loved one under scrutiny by the police or accused of a crime. To speak with our experienced criminal defense attorneys about a situation in Newton, Pohatcong, Greenwich, Blairstown, Sparta, Phillipsburg, Hackettstown, Hopatcong, Allamuchy, or another town in Sussex or Warren County, call 973-755-1695 today or get in touch with us online for a free consultation.
Why Am I Under Investigation in Sparta?
Police often only investigate people for two reasons: (1) they think you have information about a crime or (2) they think you actually committed the crime. In many situations, the police will want to investigate you further because they believe that you committed a crime, but they do not have enough evidence to actually charge you with anything.
As a rule, it is a good idea to assume that the police are investigating you because you are a suspect. Thinking that you are simply considered a witness and can say whatever you want can get you into trouble.
Tips for Talking to Police in Newton
When speaking to the police, you should always keep in mind that anything you say or do can be used against you later. You should choose your words carefully. In many situations, it is a good idea to bring your attorney with you to a police interview, even if you have not been charged with anything yet. In fact, you should talk to a New Jersey criminal defense attorney before you say anything to the police.
Keep in mind that you do not have to say anything at all to the police if you do not want to, even if you are detained. You have rights under the Fifth Amendment against self-incrimination. That means that if your answers will expose some potential criminal activity, even if it is unrelated to what they are asking you about, you do not have to answer. In fact, you do not have to say anything at all, even if it may not incriminate you.
If Police Want to Search You or Your Property in Hackettstown
The Fourth Amendment protects you from unreasonable searches and seizures. In many situations, that means that the officer must have a warrant to search your person or your belongings. A warrant is requested from the judge, who will determine whether there is probable cause to search. The requirement of probable cause means that evidence of a crime will likely be found wherever the officer wants to examine. If the officer is permitted to search, then he or she must only search those areas that the warrant allows. For example, if an officer is looking for a stolen vehicle, he may be able to check your garage, but he cannot rummage through the drawers in the garage.
Your Right to an Attorney in Greenwich NJ
You have the right to have an attorney with you at every interrogation or questioning, court appearance, and trial. You also have the right to have a jury decide your case when facing criminal charges in Sussex County Superior Court or Warren County Superior Court. In cases involving indictable offenses such as robbery, burglary, aggravated assault, and unlawful possession of a weapon, the jury must review all of the evidence, listen to any witnesses, and then make a decision. Conversely, in municipal court cases involving disorderly persons offenses, only a judge will determine if you are guilty or not guilty. Some of the common municipal court charges we see on a regular basis include marijuana possession, simple assault, disorderly conduct, and drunk driving (DWI).
Wanted for Questioning in Phillipsburg?
If police are looking to question you, having an experienced criminal defense lawyer help you through this process is absolutely vital. What happens at this initial investigation phase can have a considerable impact on the remainder of your case. Our criminal attorneys are prepared to help you successfully navigate through the investigation process and any criminal charges you may face in Sussex County and Warren County, NJ. Our criminal defense team will help you not only realize that you have rights, but help you assert them properly. Call us at 973-755-1695 today for more information about how we can help.