Vernon Receiving Stolen Property Lawyers
Aggressive Defense for Clients Charged with Receiving Stolen Property in Warren and Sussex County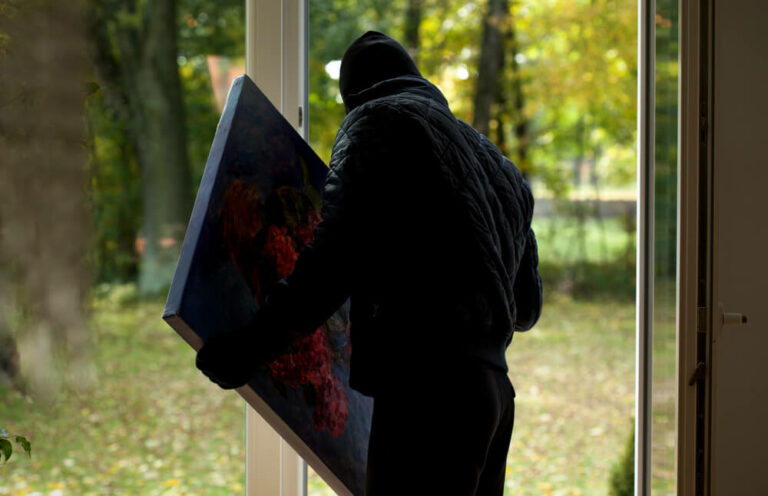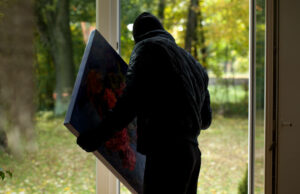 Perhaps you never imagined the car, phone, or other property you obtained was stolen, or maybe receiving property from unknown sources has become part of your business model. However you find yourself facing criminal charges for receiving stolen property, you now have the prospect of heavy fines and even prison time before you. It is time to fully understand the charges against you and mount a swift and effective legal defense in response.
A battle-ready criminal defense lawyer at our firm can work to get the charges against you dismissed entirely, downgraded through negotiation with the prosecutor, or help you to avoid a conviction and prison time through participation in a diversionary program. The lawyers at our firm have been representing clients charged with receiving stolen property in Belvidere, Hopatcong, Vernon, Phillipsburg, Hackettstown, and other towns in Sussex County and Warren County for years, securing hundreds of dismissals and other favorable results along the way. Areas. Contact us at 973-755-1695 to discuss your case and potential defenses in a free consultation.
Receiving Stolen Property NJ Governing Statute
Under New Jersey law, section N.J.S.A. 2C:20-7, an individual can be found guilty of receiving stolen property if they knowingly receive property that belongs to another person knowing or believing that the property was probably stolen. When an individual receives stolen property it means that they acquire title to it or have physical control over or possession of the property. Depending on the facts of your case, receiving stolen property could be charged as a disorderly persons offense or as a fourth degree, third degree, or second degree indictable offense, which is equivalent to a felony in other jurisdictions.
The prosecution must prove each element of the offense beyond a reasonable doubt; however, when it comes to the prosecution's burden to prove that you received stolen property knowingly, there are some very important nuances that you must know. The requisite mens rea or intent can be implied through certain circumstances.
If an individual is found to have received two or more items of stolen property on more than one occasion, there is a rebuttable legal presumption that the individual knowingly received the stolen property. Similarly, if an individual received stolen property in separate transactions in two consecutive years, the law also presumes that they had the requisite mens rea or level of intent; that is, that they knowingly received the stolen property. The presumption also applies to the possession of two or more defaced access devices.
Another circumstance in which the requisite level of intent will be presumed is where the defendant is engaged in the buying and selling of property in the course of business, and they acquire property without making any kind of reasonable effort to ascertain or inquire whether the person they are receiving the property from actually has the legal right to dispose of the property.
Meaning of Access Devices and Defaced Access Devices
An access device is used to access electronic accounts, services, or networks and may include codes or cards. An access device is defaced when it is destroyed, removed, or altered in some way. For example, if an electronic device contains a serial number and the serial number is removed or made unreadable, it has been defaced.
Value of the Property Determines the Grading of a NJ 2C:20-7 Offense
Receiving stolen property is a disorderly persons offense if the value of the property received was less than $200. If the property value is between $200 to $500, the individual can be charged with a fourth degree indictable offense. Receiving stolen property valued at more than $500 but less than $75,000 is a third degree indictable offense. It is also a third degree offense to receive a stolen motor vehicle, firearm, airplane, boat, horse, or domestic companion animal. If the stolen property received is a controlled dangerous substance (CDS) and the value of the CDS is less than $75,000 or is 1 kilogram or less, the act can be charged as a third degree offense. It is also a third degree offense if the property was taken from the victim's person or it is a New Jersey Prescription Blank. It is a second degree indictable offense to receive stolen property that is valued at $75,000 or more, acquired by extortion, or that is a CDS over 1 kilogram.
Penalties if Convicted of Receiving Stolen Property in New Jersey
The severity of punishment for a conviction for receiving stolen property depends on the grade of the charge. If a defendant is convicted of receiving stolen property as a disorderly persons offense, they face up to six months in county jail and may be ordered to pay up to $100 in fines. Receiving stolen property as a fourth degree offense carries up to 18 months in state prison and fines of up to $200.
You may be sentenced to three to five years of imprisonment and up to $15,000 in fines, if you are convicted of receiving stolen property in the third degree. Finally, if convicted of receiving stolen property as a second degree offense, you may face five to ten years in state prison and be ordered to pay fines of up to $150,000.
Pretrial Intervention Program in a Receiving Stolen Property Case
If you have never been convicted of a crime before and have never had a conditional discharge or participated in a diversionary program, you may be eligible for a diversionary program called Pretrial Intervention (PTI), which enables you to avoid a criminal conviction. Those who have been charged with third or fourth degree receiving stolen property can apply for PTI. If you have been charged with receiving stolen property as a second degree offense, you may still be able to participate in PTI with consent from the prosecutor.
Experienced Sussex County Law Firm Defends Charges for Receiving Stolen Property in NJ
If you or a loved one have been charged with receiving stolen property, it is crucial that you obtain legal defense that is experienced in successfully defending against these charges. Perhaps your case can be won by effectively disputing the necessary element that you knowingly committed the offense. In other cases, issues with the search to obtain the evidence can be called into question and the evidence suppressed. Then, it cannot be used to prove the receiving stolen property charges in court.
To learn more about your defense options and strategies, find out how severe your charges are based on the degree, understand the penalties and other issues at stake, and what our accomplished team of criminal defense lawyers can do to defend you when charged with receiving stolen property. We have the experience and the knowledge to help you deal with stolen property-related charges in Lopatcong, Sparta, Hopatcong, Franklin, Frankford, Belvidere, and other Warren County and Sussex county areas. Contact 973-755-1695 today for a free consultation.