Sparta Criminal & Traffic Attorneys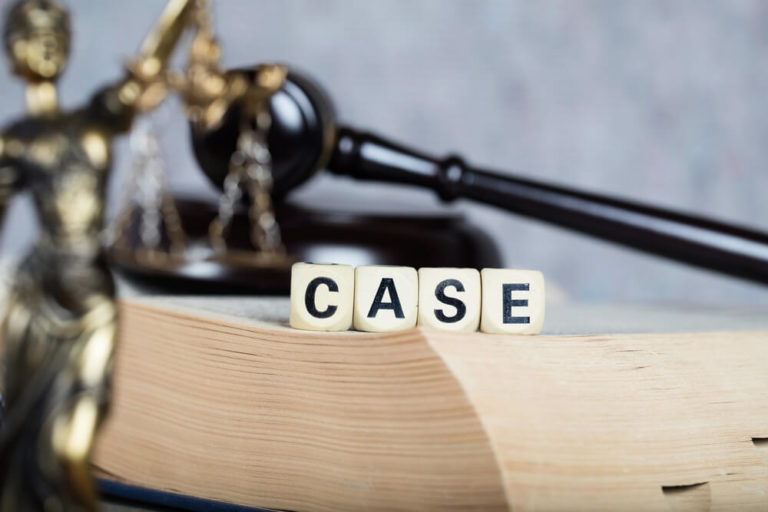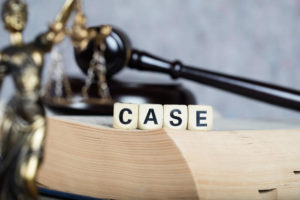 Are you facing charges for a criminal offense, DWI, or traffic violation in Sparta, NJ? Depending on the type of offense, you may face driver's license suspension, probation, community service and more if convicted. The good news is, you have found attorneys who possess the knowledge and skill set to help successfully defend against the potentially high penalties you are facing. Whether you have been arrested or given a summons for simple assault, drug paraphernalia, criminal mischief, disorderly conduct, driving under the influence of drugs, or some other illegal actions that violate the criminal and motor vehicle codes in place New Jersey, contact The Tormey Law Firm for experienced assistance with your defense. You can reach us anytime at 973-755-1695 to speak with a seasoned criminal defense lawyer handling cases in the Township of Sparta and throughout Sussex County, New Jersey.
What Happens if you Have a Case in Sparta Municipal Court?
If you have any Sparta motor vehicle matters, disorderly persons complaints, fish and game violations, weights and measures complaints, or local ordinance violations arising out of Sparta, you are most likely required to appear at the Sparta Municipal Court located at the Township Municipal Building: 65 Main Street, Sparta, New Jersey, 07871. The Court's hours of operation are Monday through Friday from 8:30am to 4:30pm. Court sessions are Mondays at 6:00pm and Thursdays at 9:00am.  The Court's phone number is 973-729-3501 and fax is 973-726-4480.  The Court Administrator is Bonnie Messina and the Deputy Court Administrator is Thomas Miller.  The Municipal Court Judge is Paris P. Eliades and the Municipal Prosecutor is Jonathan McMeen, Esq. For additional information about Sparta Municipal Court, please visit their website.
Sparta Disorderly Persons Offenses – Criminal Misdemeanor Charges
For anyone summoned to appear in a Sparta Municipal Court, it means that there is probable cause indicating that you have committed a particular low-level criminal offense or traffic violation. The charges are brought by the State of New Jersey and the State is represented by a Municipal Prosecutor. The Municipal Court Judge is the individual that decides guilt or innocence based on the arguments brought by the State and any rebuttal brought by the defense.
It is important that you take this summons very seriously and make sure that you are prepared for your court date because you could be subject to a wide range of harsh consequences, depending on the outcome of your case. For instance, a disorderly persons offense conviction can lead to a jail sentence for up to 6 months, plus a fine of $1,000 maximally. There are other court costs and fees required of those convicted in municipal court, and some charges such as shoplifting carry other mandatory penalties like community service. Also, if you ever find yourself in the position of needing to explain your conviction to a prospective employer when applying for a job, you might struggle to get hired. For these reasons, it is also imperative that you have a skilled municipal court attorney on your side and assisting you as you fight your charges. A lawyer who is familiar with the Sparta Municipal Court may be able to get your charges downgraded or even dismissed altogether by the prosecutor or judge. Also, with good legal advice and assistance, you can get a disorderly persons offense removed from your criminal record after five years. 
Traffic Tickets in Sparta NJ
Have you received a ticket or complaint from the Sparta Police Department? The Sparta Police Department is located at 65 Main Street, Sparta, New Jersey 07871. The Township's police department is open 24/7 and can be reached by telephone at: 973-729-6121. The police department made a statement that utilizes body-worn cameras but also denotes that they have three goals. One goal in particular is their commitment to being vigilant and proactive in "locking up people who break the law, especially those people who victimize others."  Therefore, the department seems to be hyper-vigilant about keeping the township orderly. This is at least partially responsible for the many traffic tickets and criminal charges issued in Sparta each and every year.
Title 39 governs traffic violations in New Jersey, so if you have been issued a ticket in a recent traffic stop in Sparta, your violation will be listed in accordance with the particular alleged motor vehicle offense. In New Jersey, traffic infractions do not all carry as severe penalties as criminal offenses, but some such as DWI actually do. If you have been charged with driving under the influence of alcohol or drugs, this situation is equally as serious as being charged with a misdemeanor type of criminal offense. Repeated DUI convictions even carry mandatory jail time. Remember as well that you may additionally have consequences from a traffic stop that results in criminal charges. Traffic offenses cannot be expunged from your driving abstract so it is important when facing these types of offenses to be armed with the understanding of its lasting impact.
Whether you are an in-state or out-of-state resident, speeding violations, for example, can impact you on a long-term basis. A speeding offense is a violation of N.J.S.A. 39:4-98 and can result in an excessive number of points on your license. The total number of points you may amass depends on the traffic violation; however, with respect to speeding, the total excess speed dictates how many points you may receive. For example, if you speed between 1-14 mph over the speed limit you may be subjected to 2 points. Similarly, if you speed 15-29 mph over the speed limit, you may be subjected to 4 points. Finally, exceeding 30 mph over the limit, you are subjected to 5 points. Remember, this is only in relation to one type of traffic violation and there are numerous other infractions and scenarios that can lead to other points and penalties accruing.
What are points?
Points on your driver's license are accumulated when you commit specific traffic violations. If you have 12 or more points on your driver's license, your license will be suspended. It is important to note that individuals who have a motor vehicle revocation, suspension, serious traffic-related offenses, etc. are reported on The National Driver Registry, which provides driver status and information. License suspension increases insurance rates and premiums considerably. Driving a vehicle with a suspended license is a serious violation in itself and results in additional fines and surcharges. The same is true if you are found driving without insurance.
If you have points on your license as a result of moving violations in New Jersey, there are ways to remove points off of one's record, but insurance companies may not factor in point deductions. Specifically, insurance companies create their own alleged point system rating the risk of each driver which in turn is a component affecting insurance rates and premiums. Despite that, however, entering a defensive driving program, no violations/suspensions for at least one year, or entering other driving programs, such as a probationary driver program or the driver improvement program will assist in lowering the points on your record and lead to lower costs associated with your insurance.
What is a surcharge?
Once you obtain 6 or more points on your license, you may be assessed a surcharge as well. A surcharge is an annual fine assessed upon motorists who have excessive points or certain motor vehicle offenses.  Despite a motorist having an out-of-state license, he or she still must pay surcharge obligations.  Failure to pay surcharges may lead to indefinite license suspension and can even result in a judgment against you, which may result in interest being due. Generally, if a motorist receives 6 or more points in a period of three years, he or she will have to pay $150 for the first six points and $25 for each additional point.  Some individuals may be eligible for an installment payment plan, but there is not guarantee.
About the Township of Sparta NJ
Approximately 20,000 individuals live in Sparta, according to the 2010 Census and covers about 38.80 square miles of Sussex County.  Sparta is known for its many retail and small businesses in the area.  Furthermore, the area was once known for a well-known mining industry, including zinc, iron, and limestone.  Sparta borders multiple municipalities close in its proximity and is near multiple roadways in the area.  New Jersey Route 15 is a primary roadway serving Sparta Township and in addition to Route 15, there are also Routes 181, 94 and County Route 517 that pass-through Sparta alone.  A lot of roadways and highways means that there is a strong potential for a prominent police presence in the area. You can read more about Sparta Township on their official website.
Talk to a Criminal Defense Lawyer in Sparta NJ about Your Case
Have you been charged with a criminal or traffic offense in Sparta, New Jersey? Contact the lawyers at The Tormey Law Firm today to receive your free consultation so that you understand the fines, penalties and costs at hand and the various ways that we can fervently defend against your charges. Our experienced attorneys are well-versed in the laws and defenses that may apply to your ticket or criminal offense and we can help. Depending on our thorough analysis of your case and all of the evidence, police protocols, and requirements involved, we will develop the best plan of action to protect your interests and may even prove that your criminal charge or ticket should be dismissed. Call 973-755-1695 for immediate assistance or send us a message for the help you need.
Directions to Sparta Township Municipal Court