Suspect Pleads Guilty to Armed Robbery at Wantage Motel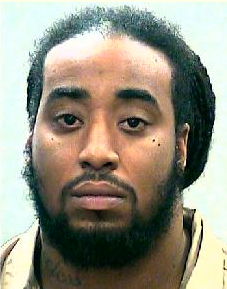 A convicted murderer reportedly confessed to committing an armed robbery at a motel located in Wantage, New Jersey.
According to authorities, the 31-year-old suspect confessed to robbing the Sussex County motel on December 4, 2011. He allegedly brandished a handgun, entered a room at the Rolling Hills Motel in Wantage NJ, and held up two victims.
Sussex County prosecutors alleged that the suspect had a co-conspirator in the robbery and that the second person was also armed with a weapon during the theft incident.
Both men were apprehended by Wantage cops a short time after leaving the motel room and fleeing the scene on foot.
The suspect ultimately avoided trial in Sussex County Superior Court by reaching a plea deal with prosecutors. The suspect pleaded guilty to criminal charges for first degree armed robbery and a certain persons offense for being a convicted felon unlawfully in possession of a firearm.
When the suspect returns to Sussex County Superior Court on June 2, he will be formally sentenced on the robbery charges. At that time, he could potentially be sentenced to 30 years behind bars.
The suspect was previously convicted on very serious criminal charges for aggravated manslaughter and illegal possession of a handgun. Those charges stemmed from a fatal shooting in November 2015. According to prosecutors, the suspect shot and killed a 21-year-old East Orange man on a Newark NJ street.
For additional information about this case, see the NJ.com article, "Convicted Killer Admits to Armed Robbery at Wantage Motel."