Two Men Allegedly Robbed Cell Phone Store in Lopatcong, NJ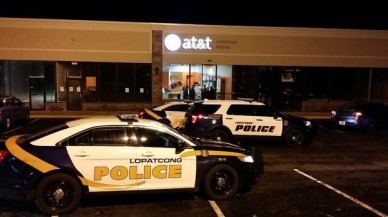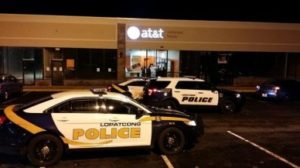 Police in Lopatcgong Township are investigating a series of robberies at cell phone stores in Northern New Jersey and the Lehigh Valley in Pennsylvania.
According to law enforcement, two men have committed at least five theft crimes since October 2016. The latest robbery occurred at the AT&T store at 760 Memorial Parkway in Lopactong, NJ. The suspects reportedly entered the cell phone store, which is located near the Hillcrest Shopping Center, and confronted the store clerk. The suspects allegedly forced the employee into a backroom and tied him up.
After getting cash and merchandise from the store, the suspects reportedly fled the scene in a getaway car. Lopatcong NJ police officers later found the suspects' vehicle abandoned in Easton, PA.
Detectives with the Warren County Prosecutor's Office and the Lopatcong Police Department are conducting a joint investigation into the latest robbery and attempting to determine the identities of the robbers. At this time, authorities are not revealing much information about the thefts. Warren County prosecutors are expected to provide additional information at a later time.
It is believed that the robbers concealed their identities by wearing ski masks over their faces while committing all of the thefts.
The other cell phone store robberies occurred in the Lehigh Valley of Pennsylvania, including Forks Township, Palmer Township, Bethlehem Township, and South Whitehall Township. One of the robberies has been tied to the fatal shooting of a man.
For more information about this case, view the NJ.com article, "Robbers Hit Another Cellphone Store and Get Away Again."