Third Degree Indictable Offenses & Sentencing in New Jersey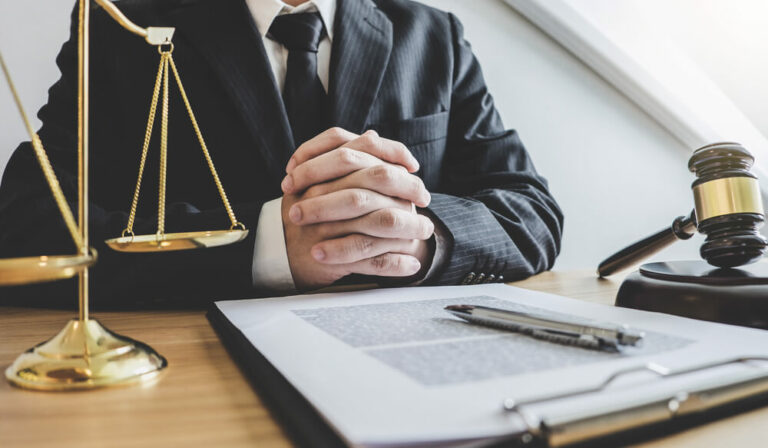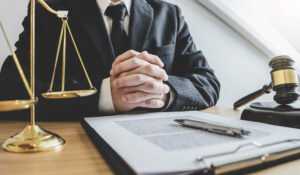 New Jersey grades crimes according to the severity of the crime to individual victims and society. First degree crimes are the most serious and thus, carry the gravest sentences. Just below first degree, second degree crimes are the next level in terms of severity on the spectrum of indictable offenses. The most common crime category among felony offenses is a third degree crime.
3rd Degree Penalties
Though less severe than first or second degree crimes, third degree crimes are graded higher than fourth degree crimes and disorderly persons offenses. If convicted of a third degree crime, you can be imprisoned for three (3) to five (5) years and pay up to a $15,000.00 fine. In addition, your criminal history reflects an indictable crime conviction on your record.
In addition to prison, a convicted defendant in a third degree criminal case may face other grave consequences. For example, an immigrant seeking residency in the U.S. may forfeit their legal status and face deportation for certain third degree crimes. Also, federal law prohibits those convicted of certain felonies from remaining in the country if they are not citizens and many third degree crimes fall under the banned felonies. Even if immigration is not an issue, a defendant must still face the state prosecutor's charges and the court's sentencing recommendations if convicted of a third degree offense.
Criminal Charges that can be Graded as Third Degree Crimes
Numerous third degree crimes cover a wide range of activities from drug possession, to aggravated assault, to shoplifting merchandise valued between $500.00 and $75,000.00, to endangering the welfare of a child, and check fraud. It is important to note, however, that the circumstances of the offense must fall within the third degree crime range under the specific governing statute. For example, aggravated assault can be a third degree crime, but it can also be a fourth or second degree based on the case. Similarly, theft offenses are often graded based on the subject of the theft or the amount acquired in the process of committing it. Likewise, drug possession is a third degree crime in the vast majority of cases, aside from some involving lesser amounts of prescription drugs.
In addition, a person may be found guilty of third degree assault by auto. Other instances may involve prescription fraud, for which someone faces a 3rd degree conviction. Likewise, those caught with cocaine or heroin commit third degree offenses. Also, the burglar entering a car lot and subsequently convicted on burglary charges can be sentenced to prison time for a third-degree criminal conviction.
Presumption of Non-Incarceration for First-Time Offenses
The risk is a prison sentence, but a third degree criminal conviction does not carry a presumption of incarceration for first-time convictions. The sentencing judge presumes that the convicted defendant will serve a prison sentence, even for a first offense, for first and second degree crimes only. However, it is still a rebuttable presumption, which means that an excellent criminal defense attorney can raise mitigating factors that challenge the assumption that the defendant should go to prison. For third degree crimes, the presumption is that a convicted defendant will not serve a prison term unless they have a criminal history. But that presumption is rebuttable too. You could be imprisoned for facts that warrant it, and you could still go to jail since the presumption applies only to state prison.
However, if the state charges you with an indictable crime of the third degree and it is your first offense, an experienced criminal defense lawyer can assist you with programs like Pre-Trial Intervention (PTI) or Drug Court. They can also argue that probation is a better option than prison. If the prosecutor agrees, you could serve a probation sentence instead of a prison sentence, or complete a court diversion program and avoid a criminal conviction on your record. Diversionary programs in superior and municipal courts aim to rehabilitate first-time offenders rather than imprison them. First-time offenders of lower-level crimes, like shoplifting merchandise valued under $75,000.00 or those with drug addiction, can benefit from a fresh start. PTI is a supervised probation program offering counseling, drug testing, and community service instead of prison. You get this opportunity once in a lifetime, but the state dismisses the charges against you after successful PTI completion.
Legal Process for Third Degree Crimes
When responding to third-degree criminal charges, a defendant must appear in the county court where the crime occurred to hear the charges and potential penalties. At that time, the defendant must plead guilty or not guilty. Depending on circumstances, prosecutors may want defendants to remain in jail pending the outcome of their case. If the prosecution moves the court to detain the defendant, the judge decides whether to release or hold the defendant until trial. However, if they believe the defendant may not appear at future hearings, commit further crimes, or obstruct justice, the judge may order the defendant to remain in jail. At the detention hearing, an attorney is also extremely helpful in convincing a judge that you are not a flight risk or a danger to anyone and should be released from jail. Again, the decision rests on the representation by prosecution and defense counsel of the defendant's character, criminal history, the sufficiency of the evidence, and the nature of the offense.
Even after the detention hearing, a criminal defense lawyer can continue to negotiate with the prosecutor for the best plea deal possible, including reducing third degree charges to fourth degree or a disorderly persons offense. Early in the life of a criminal case, a lawyer can assess all of the evidence to determine the best defense options. The initial stages are a great opportunity to chart your course moving forward, whether a dismissal is possible by raising solid defenses to the third degree charges, poking gaping holes in the prosecution's evidence before or during trial, or getting the case sent to municipal court on lesser charges. The early stages of a criminal case may also be the optimal time to argue for probation or submit a complete and compelling application for PTI for a first-time offense.
Criminal Defense Lawyers for Third Degree Crimes in Sussex and Warren County, NJ
Only after speaking to a knowledgeable criminal lawyer familiar with third degree crimes, penalties, defenses, and how to handle the entirety of the legal process, will you know which options are best for you. If you are facing charges for a 3rd degree offense in New Jersey, count on the experience of our criminal attorneys when you need to reach the optimal outcome. We have amassed a long list of case wins in criminal courts throughout Sussex County, Warren County, and New Jersey. To discuss your case free of charge today, call 973-755-1695.