Criminal Charges, Penalties, and Defenses for Writing Bad Checks in New Jersey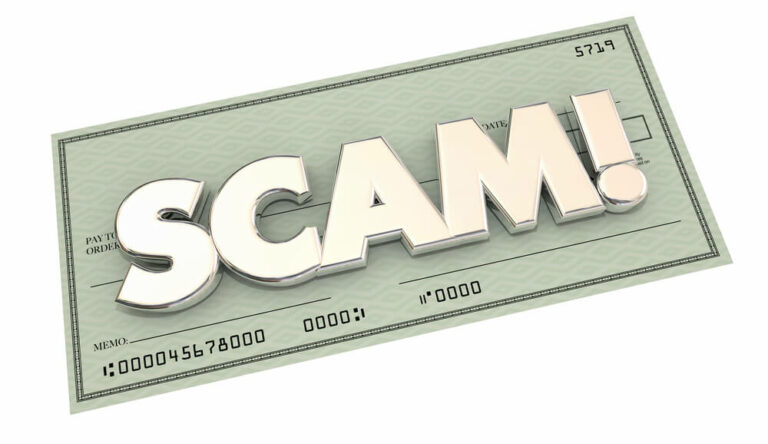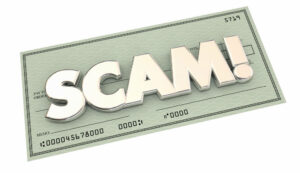 Writing a bad check is a criminal offense, and whether or not the writer intended to commit fraud or there was confusion about an account balance or the status of a direct deposit, check fraud charges can spell serious consequences. Check fraud is essentially writing a check that will not be honored by the bank and depending on the amount in question, writing a bad check in New Jersey will be charged as a disorderly persons offense or up to a second degree crime. Regardless, each level offense for check fraud imposes fines and incarceration. Thus, if you are accused of writing a bad check in Phillipsburg, Sparta, Newton, Hackettstown, Vernon, Franklin, Hopatcong, or another town in Warren or Sussex County, NJ you should contact the check fraud and criminal defense lawyers at The Tormey Law Firm to learn about the potential consequences and what can be done in your defense. If you are seeking immediate assistance from an experienced attorney, call 973-755-1695 now. The answers you need are at your disposal by contacting us for a free consultation.
New Jersey Bad Check Statute 2C:21-1
Under New Jersey's criminal statutes check fraud is defined at N.J.S.A. 2C:21-1 which states: a person who issues or passes a check or similar sight order for the payment of money, knowing that it will not be honored by the drawee, commits an offense as provided for in subsection c. of this section. For the purposes of this section as well as in any prosecution for theft committed by means of a bad check, an issuer is presumed to know that the check or money order (other than a post-dated check or order) would not be paid, if:
a) the issuer had no account with the drawee at the time the check or order was issued; or
b) payment was refused by the drawee for lack of funds, or due to a closed account, after a deposit by the payee into a bank for collection or after presentation to the drawee within 46 days after issue, and the issuer failed to make good within 10 days after receiving notice of that refusal or after notice has been sent to the issuer's last known address. Notice of refusal may be given to the issuer orally or in writing in any reasonable manner by any person.
Punishment for Check Fraud in NJ
Check fraud offenses will be graded based upon the amount of the bad check. New Jersey law penalizes check fraud according to the check amount (N.J.S.A. 2C:21-5). If the check amount is less than $200.00, the state may charge you with a disorderly persons offense, which means a municipal court judge could sentence you to up to six months in jail. They could also order you to pay up to $1,000.00 in fines. For bad checks over $200.00 but less than $1,000.00, the writer faces a fourth degree indictable crime that carries an 18-month maximum sentence with a potential $10,000.00 fine. The next tier is the $1,000.00 to $75,000.00 range, which is a third degree crime, meaning you could go to state prison for 3 years and up to five years and pay a fine as high as $15,000.00. For all amounts above $75,000.00, you are looking at a possible ten-year prison sentence with a $150,000.00 fine maximum.
Frequently Asked Questions about Check Fraud Charges and How to Defend a Bad Checks Case
Bouncing a check is common but can have devastating consequences. While most people do not realize they wrote a check from an overdrawn bank account, others do know the check they pay for goods, services, or debts is bad. Here are some common questions and answers regarding check fraud.
If I write a bad check for goods or services, will I go to jail?
If you purchase items with insufficient funds in your bank to cover a check, a state prosecutor could charge you with check fraud. Check fraud is a crime. However, whether you go to jail depends on the check amount and whether you knew you did not have enough money to cover the check, among other factors. Typically, one bounced check may cost you penalties and fees over the check amount unless this is not your first bounced check. A history of bad checks may increase your chances of going to jail or prison.
Can I be charged with check fraud if I did not know the check I wrote was bad due to insufficient funds?
To prove check fraud, a prosecutor must prove that you wrote a check to someone who tried to cash it within a month and a half from the time you wrote it, but your bank did not pay out on the check due to insufficient funds. Once that happens, the check recipient notifies the check writer of the bank's refusal to pay the check. The check writer then has ten days to make the bank draft good. Once ten days pass, the payee and a prosecutor can assume you meant to write a bad check.
How does a judge know whether I intended to write a bad check or just made a mistake?
New Jersey law defines check fraud in N.J.S.A. 2C:21-5 as passing a check for money payment, knowing that the bank obligated to pay on that check account number will not pay the draft. Check fraud includes stopping payment on a check with the intent to defraud another. The law presumes the one tendering the check knows the check is bad if they did not have an account with the bank listed on the check, or they failed to make the check good after ten days of being notified that the check was bad. The check recipient must have deposited the check within 46 days of its issue. Again, a prosecutor must prove you knew you wrote a bad check. Without compelling proof, they cannot convince a court to convict you.
If a court convicts me of check fraud, will I lose my job?
Check fraud is either a disorderly persons offense or an indictable crime, depending on the check amount. A conviction for either type of charge means a criminal record. Some employers require that you have no criminal convictions on your record as a condition of employment. Even if your current job is not in jeopardy, however, a future employer may view a check fraud conviction as a sign that you are not honest or trustworthy, and so, they may not hire you.
In addition, the application for licenses for jobs as police officers, lawyers, nurses, doctors, paralegals, attorneys, accountants, financial planners, and teachers requires you to list all criminal convictions. As a result, background checks that reveal a check fraud conviction may stand in the way of your career. The good news is that you can possibly get a check fraud conviction expunged from your record eventually. If convicted, you can expunge a check fraud conviction from your record after five years if you meet all of the necessary qualifications.
The check recipient notified me that my check bounced six months after I wrote the check. Am I still liable for check fraud after so long?
The check recipient has 46 days to deposit your check. Otherwise, you are not considered guilty of check fraud.
Can I beat a check fraud charge?
Aside from delaying the check deposit, the payee may make mistakes that prevent a check fraud conviction. For example, if they accepted a check with the wrong signatures on it or sent the bounced check notice to the incorrect address and you never received it, you may not be convicted of check fraud. Also, the bank can play a part in your defense. If the bank did not honor your check when they should have, they might be responsible for the check bouncing, not you. Banks sometimes put holds on bank drafts over a certain amount but pay the check after the hold period ends, assuming there are funds to cover the check. When the bank fails to honor the check after the hold period ends, the bank is in error. Finally, a post-dated check that the recipient knew was post-dated should not be deposited before that date. If it is, they cannot complain if the check bounces. And, if you did not know that your check would bounce, you did not intend to commit fraud.
Get Help from a Check Fraud Lawyer Defending Clients in Sussex and Warren County NJ
If you are facing check fraud charges for writing a bad check or money order in Sussex or Warren County, the penalties may include a lengthy prison sentence that will have an impact on your life. Regardless of the level of check fraud offense you may be facing, our criminal defense attorneys can help. Our firm specializes in the field of criminal defense and our attorneys have successfully handled check fraud cases in municipal and superior courts across New Jersey, including in Washington Township, Frankford, Lopatcong, North Warren, Belvidere, Mansfield, and Pohatcong. Contact us today if you are charged with writing a bad check and receive a free consultation. Reaching us is easy and convenient by calling 973-755-1695 or sending us a message.