Blairstown NJ Man Charged with DUI After Accident in Hackettstown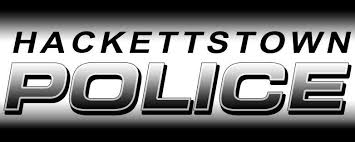 A Blairstown New Jersey man was charged with drugged driving after he was allegedly involved in a DUI accident on a Hackettstown NJ road.
The drunk driving crash reportedly happened a short time after 1:00 p.m. The suspect, a 56-year-old resident of Blairstown in Warren County, was allegedly driving his 2016 Ford van on Route 604 south in Hackettstown NJ when he lost control of the vehicle. The van reportedly moved across the center line on the highway, struck a concrete structure, and then flipped over. The motor vehicle finally came to a rest after striking a traffic sign and then rolling over once more.
Hackettstown police officers soon arrived at the scene of the accident, where they saw the victim receiving medical treatment from emergency medical responders.
The Hackettstown cops talked to the motorist and reportedly learned that he was using his cell phone and drinking coffee in the moments preceding the scary auto accident.
Additionally, the patrol officers reportedly observed the suspect showing signs of intoxication. According to authorities, the suspect was impaired as a result of using prescription medication prior to driving.
The suspect was placed under arrest and charged with multiple traffic violations, including Driving Under the Influence (DUI), reckless driving, and failure to maintain lane.
For additional information about this case, access the NJ.com article, "Van Flips When Driver Grabs Phone and Coffee, Cops Say."