Car Crash in Knowlton Township Inadvertently Leads to Heroin Bust
Police Reportedly Find Heroin in Overturned Car on Highway in Knowlton Township, NJ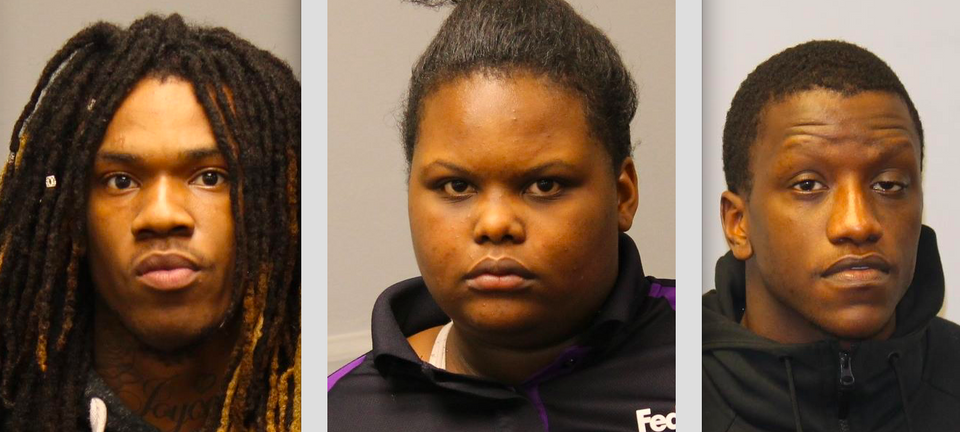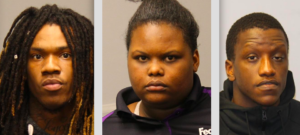 Police arrested three people who were reportedly traveling on Interstate 80 West in Knowlton Township and in possession of heroin when they crashed. According to authorities, the three suspects in a car and headed westbound on the highway when the motor vehicle overturned. NJ State troopers soon arrived at the scene and found the three suspects. Although the three occupants of the overturned vehicle were not injured. However, the troopers investigated further and allegedly discovered 60 bricks of heroin inside the car. The drugs are said to have an estimated street resale value of approximately $12,000.
The three suspects are 21-year-old East Orange resident Azaiah Baynard, 21-year-old Perth Amboy resident Briauna Brown-Harrison, and 20-year-old Newark resident Jamar Montalmant. All three individuals were placed under arrest at the scene and taken to police headquarters for processing. After being processed, the three suspects were moved to the Warren County Jail in Belvidere, New Jersey. They were being held at the correctional facility without bail.
Heroin Possession & Distribution Penalties in Warren County, New Jersey
Baynard, Brown-Harrison, and Montalmant have been charged with multiple drug offenses, including possession of heroin and possession of heroin with intent to distribute. Additionally, Montalmant was charged with possession of drug paraphernalia.
While Montalmant's drug paraphernalia charge carries minimal penalties because it is classified as a disorderly persons offense (misdemeanor), the heroin possession charges and heroin distribution charges faced by all three suspects carry severe penalties because they are classified as felonies. If any of the suspects is convicted on the felony-level drug offense charges, they would likely be sentenced to several years behind bars in New Jersey State Prison. For instance, as set forth by N.J.S.A. 2C:35-5, anyone convicted of distributing five ounces or more of heroin can be punished with a sentence of 10-20 years in prison.
Contact an Aggressive Heroin Distribution Lawyer in Knowlton Township, New Jersey
Do you face heroin distribution charges in Warren County, Sussex County, or Morris County, NJ? Let experienced drug crime attorney Travis Tormey defend you against the charges and help you stay out of prison. Contact him today to schedule a free initial consultation about your case and start your defense.