Drug Charges for Vape Pens, E-cigarettes, and THC in NJ
Arrested for a Vape Containing THC Marijuana Oil in Sussex and Warren County, NJ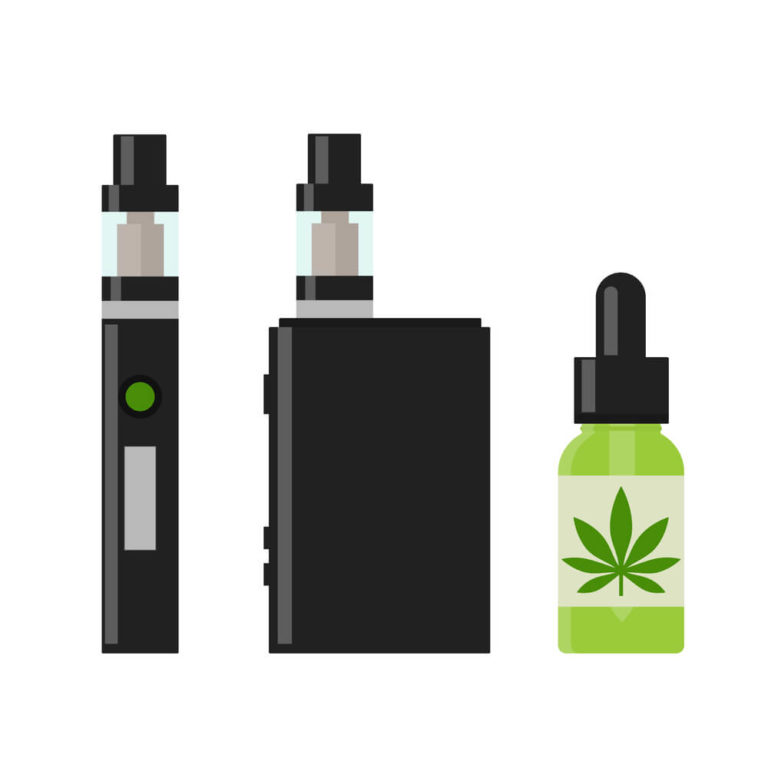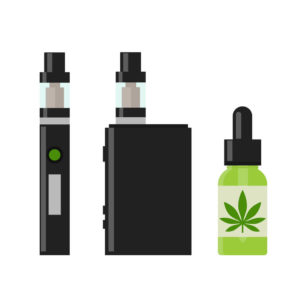 Vape pens with tobacco in them are legal, but the same pens with THC, marijuana, or marijuana derivatives are not by law in New Jersey. Though they may look the same, one can land you in jail, among other serious punishments, and the other will not. If you have been arrested for possession of THC or marijuana products in an electronic cigarette, you might want to know more about drug charges involving vape pens and the myriad of consequences that you face if convicted. Since New Jersey has been upping its efforts to address the rise of their use, e-cigarettes with illegal substances can lead to serious trouble for you or a loved one in Newton, Sparta, Hackettstown, Vernon, Belvidere, Pohatcong, and other towns throughout Sussex County and Warren County. To consult with an experienced attorney defending clients against these charges, call 973-755-1695 now. We are at your disposal to provide more information in a free consultation.
Possessing Drugs in Electronic Cigarettes in New Jersey
When electronic cigarettes, known as e-cigarettes, came to market to help smokers wean themselves off tobacco products, they were touted as something "safer" and "healthier" than regular cigarettes. But when the science caught up with the innovative technology, it turns out vaporized smoking or vaping is not all that safe. And now with the legalization of marijuana in many states, vapes with liquid THC (the marijuana component that produces the high) cartridges are all the rage. The convenience of vaping is undeniably the lure: no ash, no smell, and no bulky pipes or papers. And they are undetectable in public. One-third of dispensary products sold in states where marijuana is legal are vape pens or marijuana vape products. In states where marijuana is still illegal, vapes containing the drug pose a double-edged sword: unsafe and illegal.
The vape pen looks like a pen and contains both a battery and a cartridge that holds one half to one gram of liquid. When a user inhales through the mouthpiece, the battery sends a charge to the atomizer in the cartridge to heat up whatever liquid is in the cartridge, namely marijuana distillates and oils with various levels of THC concentrations. The liquid then vaporizes and is inhaled by the pen user, producing the effects of the vaporized liquid. The vape method of smoking, like the original e-cigarettes, is thought to release less tar and fewer carcinogens that traditional pipe and paper smoking produces. However, there is no scientific consensus on whether vape smoking is better or worse for the user's health. Moreover, controlled dangerous substances like marijuana are illegal for the addictive and mind-altering effects of the drugs, although they are commonly inhaled and used in vape pens.
Charges for Possession of THC & Marijuana in Vape Pens in NJ
In New Jersey, marijuana is illegal unless you have a prescription. If you are caught with a vape pen containing marijuana products, a controlled dangerous substance (Schedule I drug), you can be charged with possession of marijuana. If under 50 grams, marijuana possession is a disorderly persons offense, subjecting the convicted possessor to six months in jail and a $1,000.00 fine. Disorderly persons offenses are misdemeanors handled in the Municipal Court. Conversely, the offense is elevated to an indictable fourth degree crime for amounts over 50 grams or over 5 grams of hash or other concentrates. It is also a fourth degree indictable crime to possess under an ounce of synthetic cannabis, and derivative products of the plant, including THC oil or wax. Fourth-degree crimes carry a sentence of 18 months in prison and a $15,000.00 fine, and prosecution occurs in the Superior Court.
So, if you are stopped for an ordinary traffic stop with your vape pen, you could be arrested and charged with a felony or misdemeanor depending on what the electronic cigarette contains and what the arresting officer files in terms of the charges. Specifically, you could be charged for felony possession if the vape pen cartridge has residue from a marijuana synthetic, THC oil or wax. Furthermore, you could be charged with drug paraphernalia possession, which is a disorderly persons offense, as well as possessing less than 50 grams of marijuana. In other words, for the vape containing drugs (technically considered drug paraphernalia) and the marijuana product, you could be charged with two separate offenses, both disorderly persons offenses.
Charged with Marijuana and E-Cigarette in NJ, What Next?
Since vape pens containing illegal marijuana synthetics and related marijuana products are violations of multiple statutes, the sentence and courthouse depend on how the possessor is charged. So, depending on whether you are charged with a fourth degree crime or a disorderly persons offense, your case will be heard in the Superior Court or the local Municipal Court, respectively. A good criminal defense attorney might get the charges reduced to the misdemeanor charge, which would be heard in the Municipal Court.
No matter what the charge, though, a good attorney can also advocate for your attending a rehabilitative court program alternative to conviction and a criminal record. The Pretrial Intervention, Conditional Discharge and Drug Court programs are available to eligible individuals, such as first-time offenders with certain qualifications. Additionally, knowing what to search for in the discovery, which explains the circumstances surrounding your arrest, might reveal problems with police procedure and critical deficiencies in the evidence that allow your attorney to get the charges dismissed.
Looking for a Newton NJ Lawyer for Vape Pen Marijuana Charges
If you have been arrested for a vape pen with marijuana or THC oil in New Jersey, discuss your options with an experienced criminal defense attorney on our team who knows both the Municipal and Superior court systems and can help you strategize the most effective defense to the drug charges filed against you. Whether you have been charged with marijuana possession and drug paraphernalia, or police filed charges under N.J.S.A. 2C:35-5.3, our firm can help. We provide free consultations and encourage you to call 973-755-1695 to learn more.