Sussex County  Embezzlement Defense Lawyers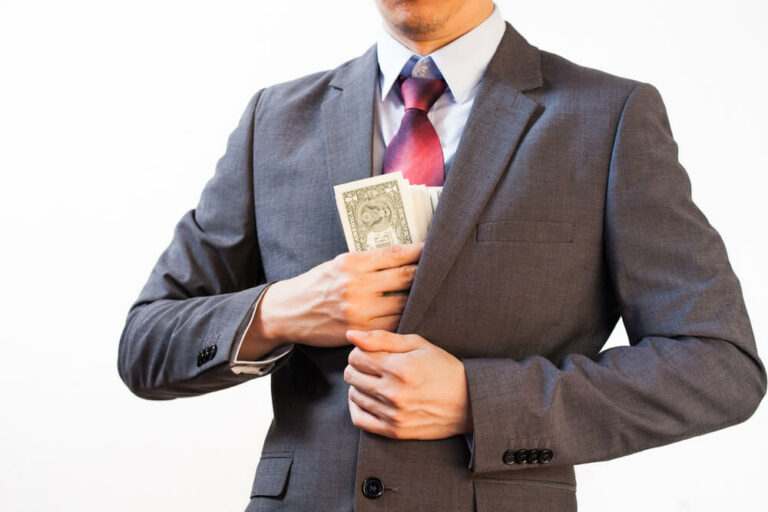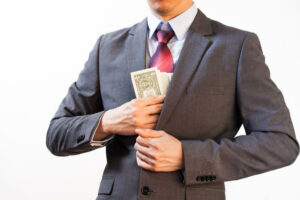 The New Jersey Criminal Code does not include a specific section that criminalizes embezzlement as its own offense. Rather, embezzlement is included in New Jersey's theft statute at N.J.S.A. 2C:20-3. Embezzlement is characterized as more than merely stealing from someone else – it requires taking money that was entrusted as part of a position of trust and legal access. For example, embezzlement usually occurs when an employee takes money from his or her employer. In that scenario, the employee had legal access to the employer's funds but did not have legal ownership to take the money. Thus, many embezzlement cases deal with bankers, lawyers, accountants, cashiers, and financial officers who have the access and ability to embezzle. If you are accused of embezzlement in Sussex County or Warren County, the penalties could include a prison sentence of up to ten years, and there is a lot to lose. Fortunately, the Sussex and Warren County defense attorneys at our criminal defense firm are available 24/7 to help you fight the charges.
Thus, if you are facing embezzlement charges in Montague, Hardwick, Stillwater, Franklin, Lafayette, and towns in Sussex and Warren County, NJ., representation by an experienced criminal defense attorney on our legal team can be critical in developing a comprehensive and effective defense strategy. Don't hesitate to call us today if you are facing embezzlement charges. Dial our number 973-755-169 today for an initial case evaluation free of costs.
Embezzlement Conviction Consequences in New Jersey
The consequences of an embezzlement conviction in New Jersey depend on the underlying amount of money or value of items involved in the case. If the defendant embezzles money or property worth more than $75,000, then the offense is considered a second degree crime punishable by five to ten years in New Jersey State Prison and a fine of up to $150,000 or up to twice the amount embezzled, whichever is greater. Embezzling between $500 and $75,000 is considered a third degree crime punishable by three to five years of incarceration and a fine of up to $15,000. If a person embezzles money or property worth between $200 and $500, it is a fourth degree crime, punishable by up to 18 months in prison and a fine of up to $10,000. If the amount involved in an embezzlement case is less than $200, then it is considered a disorderly persons offense punishable by up to six months in jail and a fine of up to $1,000.
In addition to the above penalties, a conviction for embezzlement in Warren or Sussex County, New Jersey, will also result in a criminal record. However, as with many crimes in New Jersey, there are defenses that can be used to fight an embezzlement charge. For example, intent is a required element of the criminal offense, and one available defense is that the defendant did not knowingly or purposely embezzle the money or property.
Why Is Property a Vital Concept in Embezzlement Cases in NJ?
To grasp the specificities of the embezzlement charge, it is important to distinguish between movable and immovable property.  Property has a perceived, intangible value.  The ability to relocate a property without destroying it defines it as movable. Examples of immovable property are houses, real estate, or warehouses.  Embezzlement deals with movable property.
Identifying the Different Forms of Embezzlement under NJ Law
Payroll fraud is where the company's payroll system is used to cozen salaries by creating fake employees.  This kind of fraud is known as "ghost employee fraud." The treasurer or company accountant typically performs it and, when executed in companies of 500 employees or more, can be almost undetectable unless there is an audit by a third party. Regarding payroll fraud, falsifying overtime records in businesses where the employees use timecards to show how many hours they have worked can result in a tidy sum.  Perhaps your coworker asks you to clock them out an hour or two after they have already left because they need some extra income, or they clock you in at the top of the shift when you have yet to arrive, and you work a few hours later than usual to pick up extra hours on the sly.  This type of embezzlement seems inoffensive but has proven to cost companies millions, which is why many now utilize a fingerprint scanner to avoid further abuse of the system.
Siphoning occurs when an employee who handles cash directly, such as a cashier, bartender, shop assistant, or manager, doesn't note the transaction in the register or book-keeping software and pockets the cash. Charity embezzlement happens when someone who works or volunteers for the charity misappropriates charity funds.  This could mean outright theft of funds or using charity expense accounts or credit cards for personal use.
Cheque kiting is a type of embezzlement where multiple deposits and withdrawals are transacted between many banks.  Due to the time it takes for the cheque to clear and show on the account balance officially, the kiter takes advantage and spirits away with the floated funds. Lapping occurs when an employee alters one or several accounts belonging to different customers in an effort to hide stolen cash.  This is different from siphoning because account manipulation is used to cover up money that has been stolen rather than withdrawing the money directly from the business.
A Ponzi scheme is more sophisticated than your garden variety swindle.  A financial planner or investment manager tells tall tales to their clientele about an investment that offers a sky-high return (20% and up) in a short period.  They invest their money into a fake company, and the financial planner is living high on the hog with jaunts to exotic locations.
Kinds of Evidence Needed to Prove NJ Embezzlement Charges
To prove embezzlement, the accused must have been in a position where their job gave them access to the property because they were in a position of trust with the organization or entity and cared for or possessed the property as part of their responsibilities.  If the accused despoiled the property for their use, depriving the valid owner's control of the property.
What Are the Most Common Environments In Which Embezzlement Takes Place?
In the Report to the Nations: 2020 Global Study on Occupational Fraud and Abuse by the Associated Certified Fraud Examiners (ACFE), the following findings were gleaned from 2,500 fraud cases.  Men were by far the more prevalent embezzlers at 70%.  More than half of the accused were between the ages of 31 to 45, and most had never been in trouble with the law.  Embezzlers are likelier to work in upper management, sales, accounting, investment, and finance.  68% of embezzlement cases occur in businesses with 500 or fewer employees.  Nearly 29% of cases involved embezzlement schemes that continued for five years or more.  On average, the amount of money involved in the act ranged from $600,000 for those with high-paying positions to $55,000 for lower-level employees.  Other common traits among embezzlers are those living above their means (42%), suffering from financial issues (26%), or going through family problems such as divorce (14%).
Possible Defenses For Embezzlement Charges
Embezzlement charges are not always cut and dried. Perhaps you didn't mean to take the money in question, or you understood the owner had authorized you to use it.  It could have been a mistake if you had a good-faith assumption that it belonged to you.  Speaking of mistakes, maybe it wasn't you who committed the crime.  Perhaps someone using your credentials completed the transactions and put you on the hook for it.  Identity theft and hacking are serious problems in the financial world.  If you were coerced or threatened into embezzling by someone else, you could use that as a defense.  Another possible defense is the prosecution's lack of evidence or testimony against you.
Contact a Belvidere Lawyer to Build a Defense for Your Embezzlement Charges
Our attorneys have the experience and acumen to defend you against the charges you are facing in Newton, Mansfield, Frankford, Andover, North Warren, Wantage, and throughout New Jersey.  Don't risk potentially severe punishment by putting it off another minute. We will create a comprehensive plan covering all bases to provide you with the best possible outcome. A conviction could affect your ability to seek employment, obtain a loan, or rent a place to live.  Your life could be altered permanently.  We know how stressful and anxiety-provoking being charged with embezzlement can be.  Let us be a part of the solution. If you are facing embezzlement charges, call us today at 973-755-169 or fill out a contact form for a free consultation.  The sooner you reach out, the more promptly we can begin your defense.