Forgery Lawyers in Warren and Sussex County NJ
Defending Clients Charged with Forgery in Belvidere, Newton, Vernon, Sparta, Phillipsburg, and throughout New Jersey
Forgery charges in Sussex or Warren County will be prosecuted in the Superior Court, Criminal Division in the county where the alleged offense occurred, because regardless of the circumstances, forgery is an indictable crime. Generally, forgery occurs when a person either alters a document or issues a document on behalf of another person without authorization with the purpose to defraud or injure. It is also a crime in New Jersey to possess devices capable of producing forged documents with the intent to use the items for the purpose of creating forged documents or writings. Forgery is either a third degree crime or fourth degree crime in New Jersey, depending on the circumstances. That means a conviction for forgery in New Jersey carries a prison sentence of anywhere from 18 months to up to 5 years.
If you are facing charges for forgery in Warren or Sussex County, NJ, the experienced criminal defense attorneys at The Tormey Law Firm are poised to challenge the case against you and fight for your freedom. Our lawyers have an impact-driven approach to providing the best defenses and outcomes possible to our clients, many of whom have been arrested and charged with forgery and other theft and fraud offenses in Newton, Hackettstown, Sparta, Belvidere, Franklin, Frankford, Phillipsburg, and surrounding communities in the Sussex and Warren County area. To speak with a criminal defense lawyer regarding your forgery case, contact our office 24/7 for a free consultation. You can send us a message or call 973-755-1695 to discuss your current situation and options.
New Jersey Forgery Charge – N.J.S.A. 2C: 21-1
Pursuant to N.J.S.A. 2C:21-1, a person is guilty of forgery if, with purpose to defraud or injure anyone, or with knowledge that he is facilitating a fraud or injury to be perpetrated by anyone, the actor:
alters or changes any writing of another without his authorization;
makes, completes, executes, authenticates, issues or transfers any writing so that it purports to be the act of another who did not authorize that act or of a fictitious person, or to have been executed at a time or place or in a numbered sequence other than was in fact the case, or to be a copy of an original when no such original existed; or
utters any writing which he knows to be forged in a manner specified in paragraph (1) or (2).
The statute further defines that "writing" includes printing or any other method of recording information, money, coins, tokens, stamps, seals, credit cards, badges, trademarks, access devices, and other symbols of value, right, privilege, or identification, including retail sales receipts, universal product code (UPC) labels and checks.
Offenses that can be Considered Forgery in NJ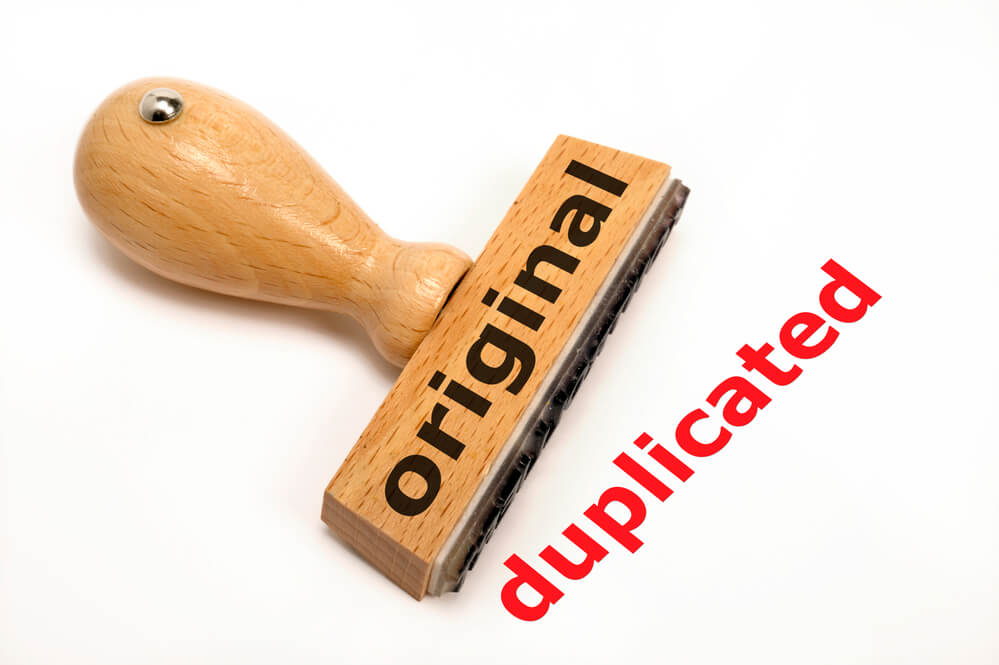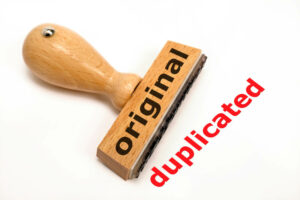 Commonly, forgery occurs in more ways than just the use of another's signature. The statute also refers to "uttering," which in other words means that an individual alleges a writing to be true despite knowing that it has been forged. This often transpires in cases where a Defendant presents a fake ID, driver's license, birth certificate or another government issued form of identification. Interestingly, the "utterance" is accompanied by words or conduct. For instance, if you were under 21 years old and present a fake driver's license to a bartender at a bar, the possession of the fake identification coupled with the fact that you are alleging you are over the age of 21 is what makes the act criminal.
Similarly, a defendant can be charged with forgery if one possesses forgery devices. Forgery devices including computers, software and similar devices that can be used to make forged "writings." In these scenarios, the defendant must have had the intent to use such devices to commit forgery.
Under the statute, knowingly using a registered trademark with the intent to deceive can also be classified as a writing. In criminal law, committing an offense is comprised of both the mental state and the physical act. The mens rea or "mental state" component involved with committing a crime of forgery is for the Defendant to intend to defraud or deceive and the actus reus is the act in furtherance of the crime.
Who can be a Victim of Forgery under NJ Law?
Victims of forgery can be another person, organization, company/business, oneself, or even a government entity. In fact, it is not even required for the victim to be cognizant of being defrauded. For examples relating to forged identification (i.e. driver's licenses), the State may argue that the purpose to prevent forged identification(s) is to prevent an underage individual from obtaining access to alcohol. From a governmental standpoint, the government can be classified as a victim in cases where there was fraud or even where a driver's license is forged. In such cases, the government is the victim because their interest in the accuracy of records and their authenticity is at stake, not to mention potential financial detriment or other issues that fraud may cause.
Forgery can be a third or fourth degree felony with substantial penalties, including prison
Generally, forgery cases are either graded as a third degree or fourth degree indictable offenses, known as felonies. The circumstances that impact whether an offense is third or fourth degree is the type of writing involved. To go back to an example, a forgery crime is classified as third degree if it involves a New Jersey Prescription Blank. A writing of that nature is specifically named as a third degree crime pursuant to N.J.S.A. 2C:21-1. In that same vein, the statute further states the other types of writings that are classified as third or fourth degree. Forgery is a crime of the third degree if the writing is or purports to be part of an issue of money, securities, postage or revenue stamps, or other instruments, certificates or licenses issued by the government, New Jersey Prescription Blanks, or part of an issue of stock, bonds or other instruments representing interest in or claims against any property or enterprise, personal identifying information or an access device, a check, or 15 or more forged or altered retail sales receipts or universal product code labels. Otherwise, forgery is a crime of the fourth degree.
The penalties for a third degree crime in New Jersey include incarceration for a period of three (3) to five (5) years and a fine of up to $15,000. The consequences for a fourth degree crime include incarceration of up to eighteen (18) months and a fine of up to $10,000. Neither a third or fourth degree offense has a presumption of prison attached, which means those with no prior criminal convictions may be able to get forgery charges dismissed through Pre-Trial Intervention, a diversionary program that should be explored as an option depending on the given case.
Additional Criminal Charges in Forgery Cases
Forgery offenses often fall within the category of theft and tend to merge with other crimes. Although forging a check or deposit slip may be the most common offense with regard to forgery, there are a variety of scenarios that could lead to an individual receiving forgery charges. For example, for forging a check, an individual could be exposed to theft by deception in addition to forgery. This is referred to as merger. In criminal law, the doctrine of merger means that an individual has fulfilled the requirements of two or more acts through one single event or transaction. Similarly, an individual may be charged with forging a check and bad checks, if the defendant writes a check for $50,000 from someone else's checking account when he or she knows that amount is not available and is not theirs to be used.
Let's also say, for example, that the defendant went to the doctor's office a few weeks ago. While the defendant was waiting to be seen by the doctor in the exam room, he saw that the doctor's prescription pad was just sitting there. So, he ripped out the next prescription blank and placed it in his pocket. He went through the exam for his ear pain and was prescribed antibiotics and ear drops. Once he got home, he wrote out a prescription for Oxycontin on the prescription blank and signed the doctor's name. He went to his local pharmacy and filled the Oxycodone prescription. The pharmacist saw many errors with the prescription (dosage, misspellings, and different handwriting) and suspected the prescription was forged. The pharmacist called local authorities and probable cause was found for the defendant to be charged with forgery based on his executing a prescription that was not authorized or authenticated by the doctor. Here, the probable cause that existed for the arrest could be the handwriting being comparable to that of the accused, him actually being at the doctor's office within the last few weeks, being that the individual picked up the meds at the pharmacy and also being that the individual dropped off the prescription there. Ultimately, the defendant can be convicted of forgery and obtaining CDS by fraud based on the above.
This example is similar to State v. Felsen, where the Defendant appealed his conviction of attempt to obtain a controlled dangerous substance by fraud, and forgery. Each of the charges were third degree felonies and the defendant was found guilty of both offenses with the sentences to run concurrently. In this case, it was found that the defendant acted with the purpose to defraud or knowledge to facilitate fraud.
Getting Help and Defense Representation, Warren NJ Forgery Defense Attorney
Whether this is your first offense or you are a repeat offender, it is important to discuss your case with an attorney so that you can fully understand the depth of the charges, if there are diversionary programs like PTI available, or if probable cause has even been adequately established to charge you with a crime of this nature. Defenses to forgery charges may include the alleged victim consenting or providing authorization. If an attorney obtains consent to sign a document on behalf of one's client, the attorney will not be held criminally liable for forgery because the authorization was provided. However, if the attorney gains consent to sign a document on behalf of one's client but then later adds a clause or additional language stating that the attorney will be paid an additional sum of money, the alteration may result in criminal charge. There are many other examples like this, bearing the necessity for an individualized case review by legal counsel.
Remember, since forgery pursuant to N.J.S.A. 2C:21-1 is considered a felony in New Jersey, it is essential to review your case with an attorney so that you know your available options and defenses. If you are facing forgery charges in Sussex or Warren County, there is a lot on the line and having a seasoned criminal defense attorney from The Tormey Law Firm on your side is a smart move. Call us at 973-755-1695 today for the free consultation you need.