Vernon Fake ID Lawyers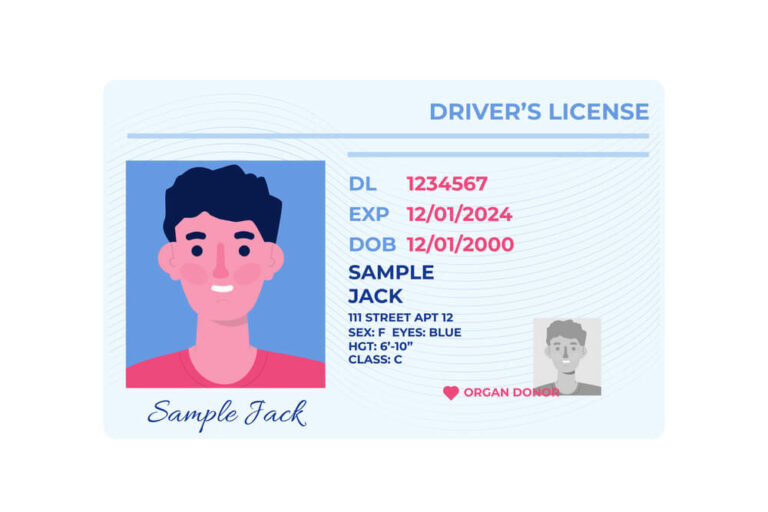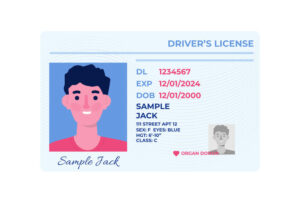 A criminal offense for possession of a fake ID in New Jersey must be taken seriously. While seemingly harmless, this offense may be charged as a felony/indictable crime. As a result, you or anyone else charged with possession of a fake ID can, in fact, be sentenced to state prison if found guilty after a trial. Despite the fact that a fake ID offense is often a felony, it can also be a disorderly persons offense if the purpose of the false identification was for purchasing alcohol or tobacco under the legal age for doing so, age 21. Knowing what can be done to minimize or mitigate the consequences for possessing false identification is key when you are seeking to achieve the most favorable outcome in a Fake Id-related criminal matter.
Our criminal defense attorneys are extremely familiar with fact patterns involving Fake ID's and have produced a multitude of successful results assisting clients in avoiding criminal convictions, heavy fines, and sentences to custodial terms in jail or prison. We understand that simply being charged with an offense does not make you guilty or mean that you have no options. Whether you have been charged with a disorderly persons offense or an indictable crime for a fake, false, or fraudulent form of identification, contact us today at 973-755-1695 to discuss your case. We offer free initial consultations to anyone charged with a crime in towns such as Sparta, Franklin, Vernon, Phillipsburg, Newton, Hackettstown, Belvidere, and throughout New Jersey.
What is Possession of a Fake ID in New Jersey?
There are many occasions upon which an identification of a person is required. The identification will display the person's name, photograph, and often their address or birth date. The ID is used to demonstrate to another person or agency that you are in fact who you say you are and/or that you were born on a certain date and are therefore of a certain age. The ID is commonly in the form of a driver's license or some other form of a government issued identification. Believing it to be authentic based on the governmental authority issuing the ID, the person requesting to see the identification relies upon it as real. It is in this display or reliance on the ID that a crime may be alleged.
Under many circumstances, possessing the ID and displaying it is used to obtain various goods or services. But when a person uses an ID that is fake, they may be charged with a crime.
What are the Penalties for Fake ID Charges in NJ?
There are variable consequences for fake identification offenses. For example, if you knowingly have a fake ID in your wallet, you could be charged with a fourth degree offense simply for possessing the identification without ever taking any other action. A fourth degree crime carries maximum penalties of 18 months in prison and $10,000 in fines. Even more serious of an offense may be alleged if the police claim that you knowingly displayed or showed that ID to another in an attempt to identify you, your age, or your birth date. In fact, displaying the ID elevates the crime from a fourth to a third-degree crime. Such crimes allow a judge to sentence you to as much as 5 years in a New Jersey State Prison and as much as $15,000 fines. The offense of possessing or displaying a false ID are felony crimes unless you are either a juvenile or someone who is displaying an ID to purchase alcohol.
People using the ID to purchase alcohol and who are over the age of 18 but under 21, will be subject to a disorderly persons offense under another section of the law. Similarly, purchasing tobacco using a fake ID will not result in an indictable criminal charge, nor state prison. The consequences for disorderly persons charges involving fake ID's are less severe, specifically up to 6 months of county jail time and up to $1,000 in fines.
Circumstances giving rise to disorderly persons offenses are less extreme than situations in which indictable crimes are alleged. The fact patterns in felony cases vary but some scenarios are more common than others. However, this does not mean that your attorney cannot obtain a downgrading of a felony charge to a disorderly persons offense. In fact, this is a potential outcome that may best serve your interests depending on the case.
How does False Identification Result in Criminal Charges for Adults and Juveniles?
Just as there are numerous people who possess fake IDs, there are numerous reasons for possessing those forms of identification. Each case is fact sensitive and requires careful analysis. Nonetheless, there are common fact patterns in which people caught with fake IDs are charged with crimes. For example, some may possess a fake driver's license because they do not, in fact, have a license. When pulled over by an officer, they show (display or utter) the license to the officer. The act of displaying or "uttering" the ID to have the officer rely on it is a third degree crime. Now, if the driver simply had the ID in his wallet or trunk of the car, without giving it to the officer, but later discovered through a search, he would be charged with a fourth degree crime. Not all ID cases involve driving; instead, some involve retail stores.
Police regularly investigate cases in which fake IDs are used in picking up or obtaining merchandise from a store or opening a line of credit. Frequently, people will go to a store such as Best Buy, Walmart, Target, etc. and present a fake ID to a store employee in an effort to obtain a credit card/line of credit and then purchase items using this credit card. The information contained on the ID usually belongs to someone else and is used fraudulently to "purchase" goods. Additionally, people may use the ID to obtain a cell phone or open a new line just to be able to get the new phone offered with a new line. The ID is displayed to the store clerk who runs a check on the ID and then gives the "customer" a new phone. Under these circumstances, the person would not only be charged with a third degree offense for showing a fake ID, they may be charged with identity theft, theft, forgery and uttering for signing a fake name, all of which are third degree crimes. Most cases we see in this category are committed by adults.
Juveniles, on the other hand, may use the ID to obtain alcohol or tobacco as noted above. The teen goes to the liquor store to purchase alcohol for a party or head downtown to the gas station to purchase cigarettes or vape pens. If caught, they can be charged with a disorderly persons offense for such actions but they may also be charged with more serious offenses if they display the ID for any other reason. Once the complaint for delinquency is sent to juvenile court, the judge has many sentencing options depending on the level of crime. Some options are specific to juveniles such as suspending their driving privileges for 6 months to as much as two years. Additionally, the juvenile may be sentenced to probation, county jail in a juvenile detention facility, or time in a state facility designed for juveniles.
What are Some Defenses to Possessing a Fraudulent ID in New Jersey?
While things may appear to be black and white to the police who charge you or your child, there are defenses available. Before being found guilty of a crime, you are entitled to a trial. The prosecutor's task is to prove that you are guilty beyond a reasonable doubt. A defense attorney's job is to establish doubt and show that the prosecutor did not prove each element of the offense. A key element in a Fake ID case is that you knowingly possessed the ID. In the example above in which an ID was in the trunk of a car, there may be an argument that the ID was not yours. Perhaps the car, bag, or container where the ID was stored was not yours and you had no knowledge of its presence. Another defense could be that you did not display the ID and that the officer merely searched your items, making it a lower-level offense of possession. In other cases, there may be a defense of duress. For instance, if someone forced you to use the ID to obtain goods lest they harm you in some way, you may argue that you were under duress.
Connect with a Fake ID Defense Lawyer in Newton NJ
There is no singular way to defend a New Jersey Fake ID case but there is one way to enhance your chances of success, which is to hire an attorney with experience. Our Sussex and Warren County defense lawyers have handled numerous fake ID cases. We know what to look for, what motions to file, and what the prosecutor is using to prove the case against you. We also know and understand that your situation and story may be different and will carefully comb through the facts of the case, listen to you, and fight for your rights. Facing a False Identification Charge? Call 973-755-1695 to receive a free consultation. We are pleased to assist and defend your Fake ID case in Hopatcong, Andover, Greenwich, Washington Township, Pohatcong, and everywhere in between.