Hackettstown NJ Man Accused of Distributing Cocaine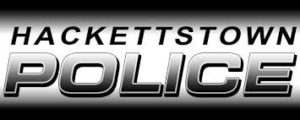 Hackettstown NJ law enforcement recently arrested a man accused of selling cocaine throughout the Warren County town.
The suspect is a 24-year-old resident of Hackettstown, New Jersey. According to Warren County NJ prosecutors, the suspect is a cocaine dealer who distributes the illegal drug on Main Street.
Hackettstown detectives reportedly observed the suspect selling cocaine on two occasions to customers on the 100 blocks of Main Street.
The Hackettstown Police Department started an investigation into the suspect after receiving a tip about illegal drug activity.
The suspect now faces criminal charges for distribution of cocaine, possession with intent to distribute cocaine, and possession of cocaine. If the suspect is convicted on any of the very serious drug crime charges, he could wind up behind bars for a very long time.
After being placed under arrest and charged, the suspect was ordered held at the Warren County Jail. He will remain in police custody at the correctional facility in advance of a bail hearing.
For more information about this case, view the NJ.com article, "Alleged Cocaine Dealer Arrested in Hackettstown."