Hackettstown Woman Reportedly Left Young Daughter Home Alone
Hackettstown Woman Could Lose Custody of 5-Year-Old Daughter After Allegedly Leaving Her Home Alone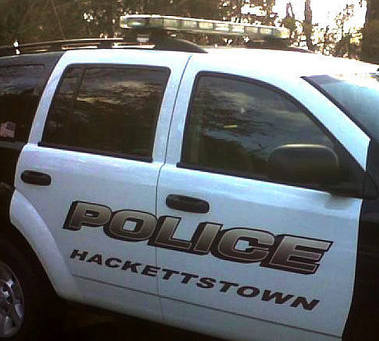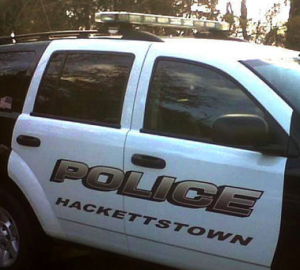 Hackettstown, NJ woman was put in jail after she allegedly left her daughter home alone for the day. The woman, 41-year-old Alison Gamba of Hackettstown in Warren County, New Jersey, reportedly went to work for the day and left her young child home alone and without adult supervision. The girl, just five years old, was reportedly found wandering on the sidewalk outside the home by a U.S. postal worker. The post office employee tried to find the girl's mother, but instead realized that nobody was inside the house. The postal worker then alerted the Hackettstown Police Department, which dispatched officers to the residence on the 100 block of Canal Way.
When Hackettstown cops got to the home, they took custody of the child and attempted to locate her mother. Police officers learned that the mom, Gamba, had gone to work in Whippany, NJ for the day and was not expected home until later. Gamba was eventually located and placed under arrest by Hackettstown law enforcement officials.
Child Endangerment Charges in Hackettstown, New Jersey
Gamba has been charged with endangering the welfare of a child. These charges are classified as a fourth degree felony, which means that a conviction in the Warren County Superior Court could lead to Gamba being sentenced to a term of incarceration of 18 months in NJ state prison. In cases like this, however, the defendant is often given the chance to reach a plea agreement with prosecutors and plead guilty to a lesser charge that does not come with a presumption of incarceration. If the felony charges in this case are ultimately downgraded to a disorderly persons offense, it's possible that Gamba would avoid prison even if she pleads guilty.
It is also important to note that child endangerment charges such as those faced by Gamba may also result in a separate investigation by the NJ Department of Child Protection and Permanency (DCPP). If DCPP investigators determine that the child was placed in harm's way, it's possible that Gamba could lose custody of her daughter.
Free Consultation with an Experienced Warren County DCPP Attorney
If you have been charged with endangering the welfare of a child and are being investigated by DCPP, you need to speak with a qualified criminal defense lawyer immediately. Warren County criminal attorney Travis Tormey knows how to protect your rights in these situations. Contact Attorney Tormey now to schedule a free initial consultation about your case.
Related Blogs
Vernon NJ Woman Allegedly Overdosed on Drugs in Front of Her Child