Heroin Overdoses in Sussex County NJ Highlight Drug Problem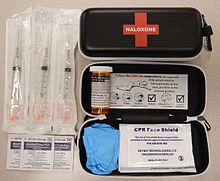 A recent surge in the deployment of Narcan by police officers in Sussex County has highlighted the growing heroin and prescription drug problem facing law enforcement throughout New Jersey.
Narcan, also known as naloxone, is typically administered as a nasal spray on individuals who have overdosed on opioids.
Law enforcement in Sussex County NJ had to use Narcan 12 times in a single week to combat the effects of a deadly batch of heroin on users. In nine of those instances, the overdose victims were revived. Tragically, three of the heroin overdose victims died.
In 2016, Sussex County police officers used Narcan on heroin overdose victims an average of three times per week. This means that the recent deployments of the opioid overdose reversal drug on heroin overdose victims in Sussex County NJ represented a 1200-percent increase over the average.
For some perspective: Since 2014, NJ emergency responders and police officers have used Narcan more than 18,000 times on drug overdose victims.
For additional information, see the NJ.com article, "Toxic Heroin Prompts 1,200 Percent Spike in Sussex County's Need for Narcan."