Mansfield Township Police Arrest Man After Responding to Possible Domestic Violence Incident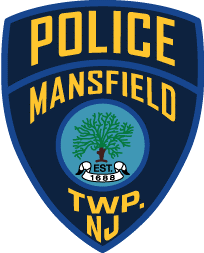 A Budd Lake NJ man was recently placed under arrest after police responded to a report of a possible domestic violence incident.
The Mansfield Township Police Department got a call about an argument between a man and a woman a short time before 1:45 a.m. Mansfield NJ cops then went to the Mansfield Village Apartment Complex and reportedly found the suspect trying to hide underneath a bed. The woman was already gone from the apartment by the time police arrived at the scene.
Mansfield NJ detectives investigated and determined that the suspect may have been trying to avoid arrest on a warrant out of Paramus, NJ.
The suspect is a 30-year-old resident of Budd Lake in Morris County, New Jersey.
After being placed under arrest by Mansfield Township police, he was transferred to the custody of Paramus NJ police because of the outstanding arrest warrant. The suspect was later released from police custody with a pending court date.
For more information about this case, view the NJ.com article, "N.J. Man Allegedly Hides Under Bed to Avoid Arrest."