Montague NJ Man Convicted of Murdering Wife Is Denied Parole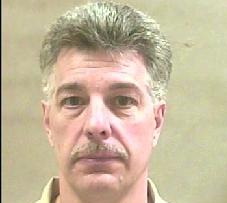 A Montague New Jersey man convicted of murdering his wife in 1992 will remain behind bars after he was denied parole.
The suspect, David Huff III, was 33 years old when he brutally killed his wife, 24-year-old Patricia Huff, at his parents' home in Montague, New Jersey. Since the couple was married, the crime was classified as a domestic violence incident.
At the time of the murder, the suspect and the victim were legally separated and contemplating divorce. The married couple got into a verbal altercation at the Montague NJ residence. The verbal argument spilled over into violence, with the suspect grabbing a knife and stabbing the victim.
In addition to stabbing his estranged wife, Huff also savagely beat her.
When paramedics found the victim outside the house, she was barely breathing. According to authorities, the victim spoke to police officer just before she died and identified her estranged husband as the killer.
While the victim was being rushed to a nearby hospital, Huff barricaded himself inside his parents' home. Montague NJ police officers eventually took Huff into custody.
In October 1993, Huff reached an agreement with the Sussex County Prosecutor's Office and pleaded guilty to first degree aggravated manslaughter charges.
Huff recently came up for parole, his first such opportunity to secure his release from prison. The parole board reportedly denied his bid for release because "a substantial likelihood exists" that he would commit another violent crime.
For more information about this case, check out the NJ.com article, "Man Who Killed Wife in 1992 Reportedly Denied Parole."