Pennsylvania Man Convicted for Road Rage Incident in Sussex County, NJ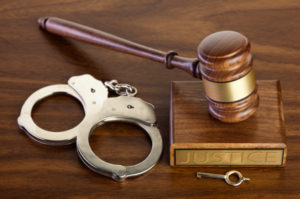 A Pennsylvania resident is headed to NJ State Prison after being convicted of weapons offenses stemming from road rage incidents in Sussex County, New Jersey.
The suspect is a 54-year-old man from Dingmans Ferry, PA. He was arrested after being involved in two violent altercations on the road in Sussex County, NJ. The suspect was subsequently charged with multiple crimes, including unlawful possession of a weapon, possession of a weapon for an unlawful purpose, criminal mischief, and harassment.
According to Sussex County prosecutors, the suspect got into both altercations on December 24, 2014. The first road rage incident occurred on Layton Road/Route 560 in Sandyston, New Jersey. The suspect reportedly brake-checked a vehicle behind him and then attacked the other driver with a knife.
The Sussex County Prosecutor's Office, New Jersey State Police, and Pennsylvania State Police investigated and eventually decided to arrest the suspect and bring criminal charges against him.
Now the suspect has been convicted on the weapons offense charges by a Sussex County jury. He will have to appear in Sussex County Superior Court, located in Newton NJ, at a later date so that he can be sentenced.
For more information about this case, view the NJ.com article, "Man Convicted of Weapons Charged Over Christmas Eve Road Rage Incident."